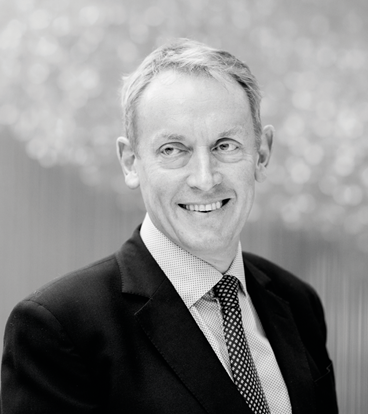 Nicholas Moss
Senior Independent Director
Nicholas Moss is an English qualified chartered accountant (FCA) and has nearly 30 years' experience in the financial services sector, focused primarily on the structuring, advising and administration of the overall wealth of ultra high net worth private clients.
Nicholas was a founder of the Virtus Trust, an international fiduciary business which he sold to Equiom group in 2017. Prior to Virtus, Nicholas was a Managing Director within NM Rothschild's private wealth group. He is a highly experienced fiduciary and investment practitioner, advising family offices and private clients in many jurisdictions, and has been an independent director and audit committee member of listed closed-ended investment companies including Brevan Howard and Blackstone managed entities.
Importance of contribution
Nicholas brings wide-ranging experience of investment and fiduciary businesses which contribute to the Board's consideration of key risk and strategy issues. His wider experience with investment companies, and of successfully building his own business, are highly relevant to his role as Senior Independent Director and as Chair of the Remuneration Committee.
Date of appointment
17 August 2012
Committee memberships
Audit Committee
Nomination and Governance Committee
Remuneration Committee (Chair)