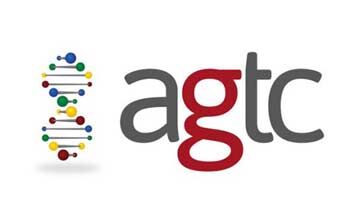 Acquisition

2022

CEO

David Fellows

Stage

Clinical stage

Acquisition value

$23.3m

Shareholding

100%
AGTC website
Applied Genetic Technologies Corporation (AGTC) is a clinical-stage company focused on the development and commercialisation of adeno-associated virus (AAV)-based gene therapies for the treatment of rare and debilitating diseases with an initial focus on inherited retinal diseases. Syncona completed its acquisition of AGTC in November 2022 for an initial investment of $23.3 million.
Syncona believes the eye is a very attractive target for AAV gene therapy, as exemplified by the number of programmes in development and the approval of voretigene neparvovec (Luxturna) by the FDA in 2017. It is a small, compartmentalised, tissue to which gene therapy vectors have been demonstrated to be delivered directly in a safe manner, meaning that the vector can reach the target cells more readily and lower doses are required. Furthermore, the target cells are terminally differentiated and therefore AAV gene therapy can provide a prolonged effect, as demonstrated by the various programmes in the clinic to date.
AGTC is Syncona's third investment in the retinal gene therapy space, following Nightstar Therapeutics (Nightstar) and Gyroscope Therapeutics (Gyroscope). Its lead programme is in X-linked retinitis pigmentosa (XLRP), a debilitating genetic eye disease which causes progressive vision loss in young men, generally resulting in a person becoming legally blind in their 40s. XLRP currently has no approved treatments, with Syncona having previous experience of the disease through the XLRP programme of Nightstar, which was sold to Biogen in 2019 for $877m. The company's lead AGTC-501 candidate is currently in Phase II trials, having previously released data which demonstrated significant visual sensitivity improvements and a favourable safety profile.
Syncona has appointed a leading management team to AGTC, led by CEO David Fellows, who previously served as CEO of Nightstar and as a Board member of Gyroscope.
Investment thesis
The eye offers unique advantages as a target for AAV gene therapy
AGTC's lead programme in XLRP has the potential to be a best-in-class product in a disease where there are no approved treatments
Opportunity to deliver a lead late clinical-stage candidate to patients in an area in which Syncona has significant domain expertise
Unmet medical need
Lead candidate targets XLRP, a debilitating retinal disease where there is currently no approved treatment option for patients
Market opportunity
5,400 patient opportunity in XLRP in the US and EU51
Key risks
Regulatory pathway
Operational execution
1 Syncona team estimate