Founded

2016

CEO

Khurem Farooq

Founders

Peter Lachmann
David Kavanagh
Andrew Lotery

% Shareholding

49%

Stage

Clinical

Number of employees

160+

Total up front proceeds to Syncona on the completion of sale to Novartis

£334m

Clinical trials

3
Shareholding taken following investment from Sanofi in November 2021. Until closing of the proposed transaction with Novartis, Gyroscope remains a Syncona Ltd portfolio company
Gyroscope website
Gyroscope is developing gene therapy beyond rare disease to treat a leading cause of blindness, Geographic Atrophy secondary to dry age-related macular degeneration (dry-AMD).
Gyroscope was founded to explore the convergence of advancements made in the understanding of the complement system's impact on eye disease, the genetic basis of dry AMD and gene therapy as a mode of sustained treatment delivery. Gyroscope's gene therapy seeks to treat dry AMD by delivering the target protein in a safe and effective manner using Adeno-Associated Virus (AAV) technology.
AMD, a retinal disease, is the leading cause of irreversible blindness in people aged 50 and older. Today there is no effective treatment for the atrophic, dry, form of the disease the late stage of which is known as geographic atrophy (GA). Through their proprietary delivery system, Gyroscope also have significant surgical device development and surgeon training capabilities.
In December 2021 an agreement was reached for Novartis to acquire Gyroscope in a transaction worth up to $1.5 billion. On closing, the up front proceeds will represent a 3.0 multiple on original cost for Syncona, and 55% IRR. Including potential milestone payments, the proceeds could increase to £589 million, a 5.2 multiple on cost.
Investment opportunity
Seeking to take application of gene therapy beyond rare diseases to treat Geographic Atrophy sub-retinally
Unmet medical need
AMD is one of the leading causes of permanent vision impairment for people aged 65 and older with no approved treatments
Market opportunity*
Initial population of an estimated 3.5 million people in the US & EU5 with GA, late stage dry AMD
Key risks
Highly innovative concept 
Biological link to clinical outcome 
* Gyroscope analysis
The Gyroscope Therapeutics pipeline
Research
Pre-clinical
Clinical
Dry AMD - HORIZON

Dry AMD - EXPLORE

Dry AMD - FOCUS
Syncona team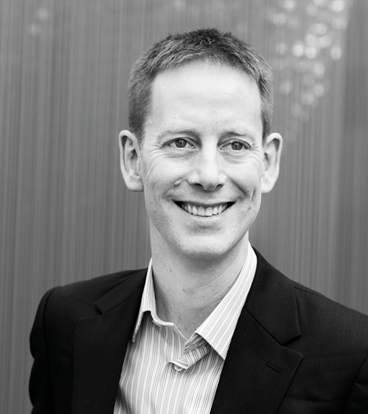 Chris Hollowood
Chris is the Chief Investment Officer of Syncona Investment Management Ltd. He has been instrumental in the foundation and development of Syncona's gene therapy strategy, where it has founded companies focused on the eye, the liver, the kidney, and central nervous system. He is Chairman of Freeline, Gyroscope, SwanBio and Purespring and was also previously Chairman of Nightstar, a retinal gene the…
View Chris' biography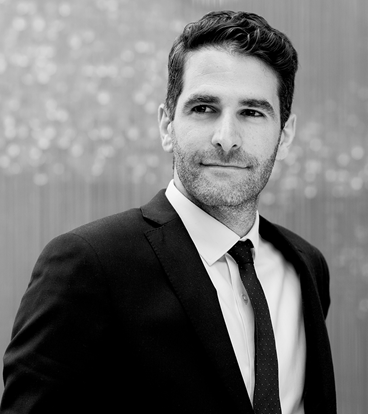 Michael Kyriakides
Michael Kyriakides is a Partner of Syncona Investment Management Ltd. He works closely with Syncona portfolio companies Freeline Therapeutics, Gyroscope Therapeutics and Clade Therapeutics.  Previously, Michael was a member of the Life Sciences team at L.E.K. Consulting, where he worked in projects for pharmaceutical, biotech and private equity clients. Prior to joining L.E.K. Consulting, he was a…
View Michael's biography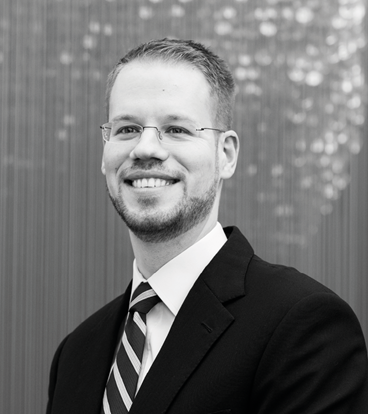 Dominic Schmidt
Dominic is a Partner of Syncona Investment Management Ltd. He is a a Director on the board of Anaveon, and Purespring Therapeutics. Prior to joining Syncona, Dominic worked in the life science practice of strategy consultancy L.E.K Consulting. He received his PhD from the Department of Oncology at the University of Cambridge where he was a Cancer Research UK scholar. He also holds a German Diplom…
View Dominic's biography
Gyroscope Therapeutics leaders and founders