Throughout the financial year the investment team, supported by the Sustainability Committee, has been engaging with portfolio companies to implement Syncona's Responsible Investment Policy.
By year end, the policy had been communicated to all of Syncona's 11 core portfolio companies. Syncona companies may grow over their lifecycle from having one or two employees to 100 employees or more. Syncona's holdings in its portfolio companies may also change through their lifecycle, as external investors are introduced via syndicated investment rounds. It is therefore recognised that Syncona should not have a 'one size fits all' approach to discussing sustainability matters with its portfolio companies. However, at all stages we expect and encourage our portfolio companies to achieve our core standards.
Syncona is committed to tracking the progress of its portfolio companies in implementing its Responsible Investment Policy on an ongoing basis. It sees this, alongside ongoing engagement with its portfolio companies on sustainability issues, as being a key part of its role as a responsible investor, and in line with its responsibilities as a signatory of the UN PRI.
As part of the implementation of the policy, Syncona has asked its portfolio companies to track their progress in implementing Syncona's sustainability values and expectations by reporting against a collection of sustainability KPIs. Portfolio companies are expected to report against these KPIs on an annual basis. Please find below a summary of our requirements for each pillar and progress made against these during the year. We have highlighted one sustainability KPI from each pillar, and provided a graphical representation of the responses.
Our approach to sustainability data collection
The below graphics illustrate how our portfolio companies have reported against a number of key requirements across our six sustainability pillars. Whilst the Responsible Investment Policy has now been communicated to all 11 Syncona portfolio companies, we have taken into account the developmental stage of each company, current circumstances within that particular business, and the timing of the roll-out within Syncona's financial year. A number of portfolio companies (as set out under "not yet reporting") have therefore not reported fully across our set of requirements this year, and we expect to take a step forward in this regard in the 2022/3 financial year.
Key to pie charts
Yes – when a portfolio company is already reporting in line with the requirement e.g. via a policy already being in place. 
Intend to in next 12 months – when the requirement is not being reported against currently, but the company intends to do so in the next 12 months.
Not yet reporting – when the portfolio company has not provided a response to Syncona on this reporting requirement in this financial year.
Throughout the year Syncona has engaged with its portfolio companies to understand their existing compliance and governance policies and help them to improve these where necessary. In some cases, our specific requirements may be detailed in a company document, for example, the employee handbook, rather than a formal policy being in place. In such cases the portfolio company is asked to provide Syncona with reassurance that its values and expectations are being followed by the company.
In line with its partnership approach to responsible investment, Syncona has also shared with its portfolio companies template policies across all of its compliance and governance focus areas. In some cases, portfolio companies have used these to form the basis of policies which are aligned with Syncona's values and expectations.
Does the company have an Anti-fraud, Bribery and Corruption Policy?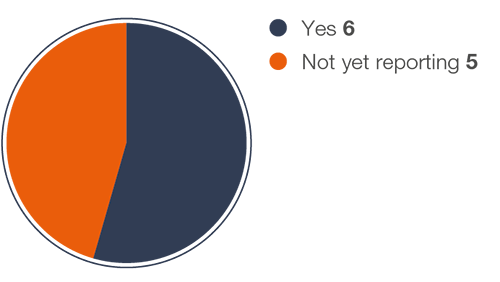 Syncona is committed to making medicines accessible to patients. We must balance the importance of this with an understanding that our portfolio generally consists of companies which are earlier in their developmental cycle and not yet at the stage of delivering marketed products to patients.
Syncona asks that its portfolio companies have an Access to Medicines Policy regardless of their developmental stage, and that they seek to sign either the European Biotech Social Pact or US equivalent. The European Biotech Social Pact has been signed by Syncona CEO Martin Murphy and CIO Chris Hollowood and commits signatories to seeking broader patient access to medicines. Multiple business leaders from Syncona's portfolio are expected to sign the Pact over the next 12 months.


Have you signed up to the European Biotech Social pact or US equivalent?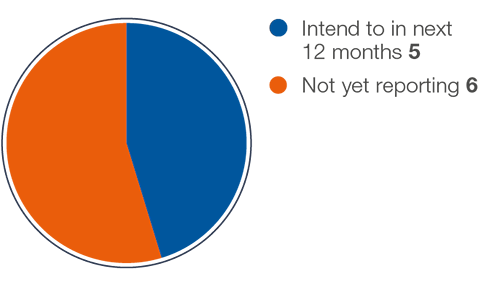 Syncona expects its portfolio companies to align with all legal and regulatory requirements, along with the widely used '3Rs' set of standards when using animals in their research activities. Given the high regulatory standards in the jurisdictions which Syncona operates, our expectation is that our portfolio companies will be compliant with Syncona's standards in this area.
In addition to asking our portfolio companies to have a defined Animal Welfare Policy and align with the principles of the 3Rs, we also ask that they inform Syncona of any significant breaches of the 3Rs during the year. This means that not only can we ensure that our portfolio companies have the expected policy and governance structures in place, but that we can understand how these are being implemented in practice.


Has your company committed to the 3Rs principles?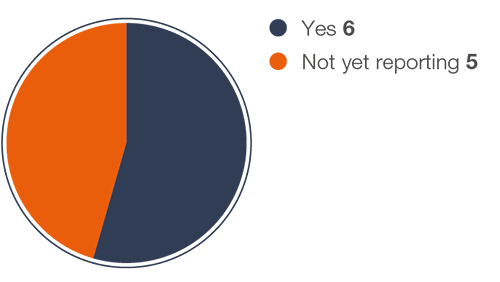 Syncona believes that its portfolio companies should demonstrate high standards in the drug development process. We consider our expectations of our companies in this area to be industry standard and reflective of the high standards within the jurisdictions within which Syncona companies operate.
We ask that our portfolio companies are able to demonstrate their commitment to high standards through the existence of Standard Operating Procedures which relevant employees are trained in, the documentation and auditing of GxP activities, appropriate oversight of third-party vendors, and appropriate disclosure of any clinical data breaches.


Do you have established Standard operating Procedures where necessary, and are all relevant employees appropriately trained in these procedures and related policies?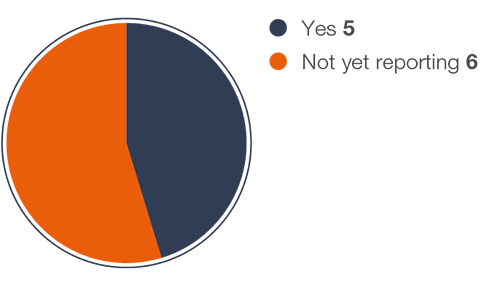 We ask that our portfolio companies have a policy framework in place which promotes diversity and inclusion. We believe that this is the first step to ensure it is taken seriously at an organisational level. We also ask that companies align with Syncona's principle of positive action being taken to address inequalities both inside and outside the company, and that diversity and inclusion metrics are disclosed and monitored on an ongoing basis.
In discussing diversity and metrics with portfolio companies, we have been clear in underlining the importance of tracking these on an ongoing basis at executive and Board level.


Does your company have a diversity and inclusion policy?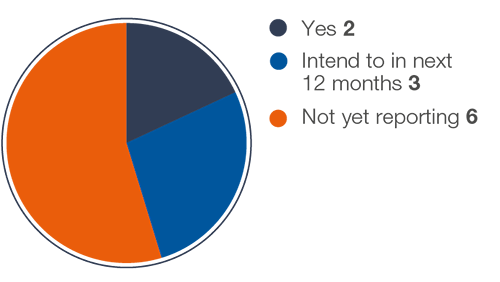 Syncona has an aspiration to be net zero throughout its value chain (including portfolio companies) by 2050. It is therefore committed to close engagement with its portfolio companies to help them develop their own net zero strategies.
We ask our portfolio companies to develop an environmental policy which includes an initial position statement on net zero, and for them to disclose their Scope 1 to 3 emissions to Syncona on an ongoing basis. During the financial year, an environmental consultancy assisted six of Syncona's privately held portfolio companies to enable them to disclose their Scope 1 to 3 emissions to Syncona for the first time.


Do you report Scope 1 to 3 emissions to Syncona?