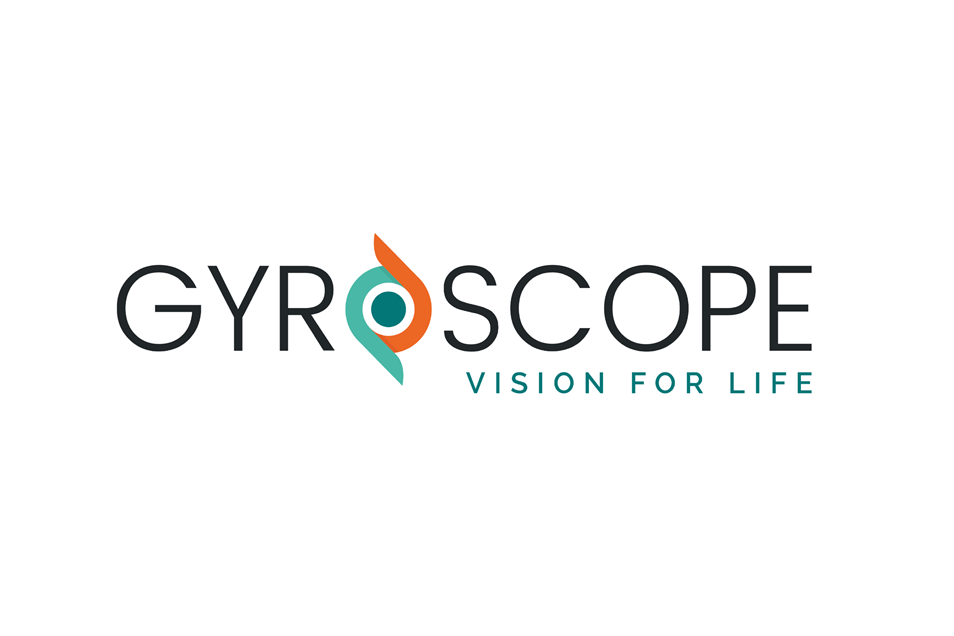 Syncona Ltd, a leading healthcare company focused on founding, building and funding global leaders in life science, today announces that an agreement has been reached to sell its portfolio company Gyroscope Therapeutics Holdings plc ("Gyroscope") to Novartis, a leading global medicines company.
Key highlights of this transaction are:
Total proceeds of up to $1.5 billion (£1.1 billion

[1]

) with an upfront cash payment of $800 million (£604 million) and up to $700 million (£528 million) in cash potentially due upon the achievement of certain milestones
Upfront cash proceeds for Syncona at closing anticipated to be £334 million

[2]

, which will represent a £180 million uplift (27p per share) to the current holding value

[3]

; a 3.0 multiple of original cost and 55% IRR

[4]

Ongoing exposure to Gyroscope's development based on the achievement of milestones, with the potential to generate a further £255 million of proceeds for Syncona; if received in full, proceeds anticipated to be £589 million, a 5.2 multiple of original cost
Including Syncona's risk adjusted and discounted valuation for its share of the milestone payments, Syncona estimates a total estimated value for Syncona's holding in Gyroscope of between £374 million - £389 million

[5]
The upfront proceeds, when received, will further strengthen Syncona's capital pool and enhance its ability to expand its portfolio and fund its companies ambitiously as they scale, to capitalise on the opportunities available to them.
For further information on the transaction, please read here.
Chris Hollowood, Chief Investment Officer of Syncona Investment Management Limited, said: "In five and a half years, enabled by collaborations with four leading UK universities, we have taken Gyroscope from a concept to a potential treatment for geographic atrophy secondary to AMD, a leading cause of blindness with no approved therapies. Gyroscope is now an international company with world-class management, positive clinical data, proprietary surgical and manufacturing platforms, and a team of nearly 200 people. The structure of the transaction will provide us with ongoing exposure to Gyroscope's development and the potential for significant additional returns, subject to certain milestones. We look forward to seeing Gyroscope fulfil its potential during the next phase of its growth with Novartis, who have an extensive track record in gene therapy and ophthalmology and are ideally placed to complete the journey of taking this transformational therapy to patients.
This transaction further demonstrates the success and pace of the Syncona model to deliver for all our stakeholders. We have a growing track record of founding and building globally competitive life science companies with product-focused strategies in areas of high unmet need. On closing this will mark the third sale of a portfolio company over the last three years, generating total potential proceeds, assuming full receipt of milestones from the sale of Gyroscope, of up to £1.2 billion[6], an aggregate 5.8 multiple of cost. We are excited that the proceeds will further strengthen our capital base, enhance our growing portfolio companies as they scale, and fund exciting new opportunities as they emerge." 
Transaction Terms
Novartis plans to finance the transaction with cash in hand. Closing of the transaction is subject to customary closing conditions including regulatory approvals. Until closing, Novartis and Gyroscope Therapeutics will continue to operate as separate and independent companies.
Advisers on transaction
Centerview Partners acted as exclusive Financial Adviser to Gyroscope and Skadden, Arps, Slate, Meagher & Flom acted as Legal Adviser to Gyroscope. Goldman Sachs International and Numis acted as Corporate Brokers and Financial Advisers to Syncona.
[1] FX rates taken at 21 December 2021
[2] Syncona holding of Gyroscope is 48.5% on a fully diluted basis; initial proceeds to Syncona include Syncona's share of the estimated $46.5m of net cash within Gyroscope and also take into account the net exercise of options/incentive shares in Gyroscope
[3] Uplift taken as at 21 December 2021 to 30 September 2021 holding value
[4] On total upfront proceeds (including net cash), calculated as at 21 December 2021
[5] Includes total upfront proceeds (including net cash) and risk adjusted and discounted valuation of the milestone payments
[6] Assuming full receipt of milestones from the sale of Gyroscope. On closing of the transaction, the three sales will have generated cash proceeds of £940 million, at an aggregate 4.6 multiple of cost