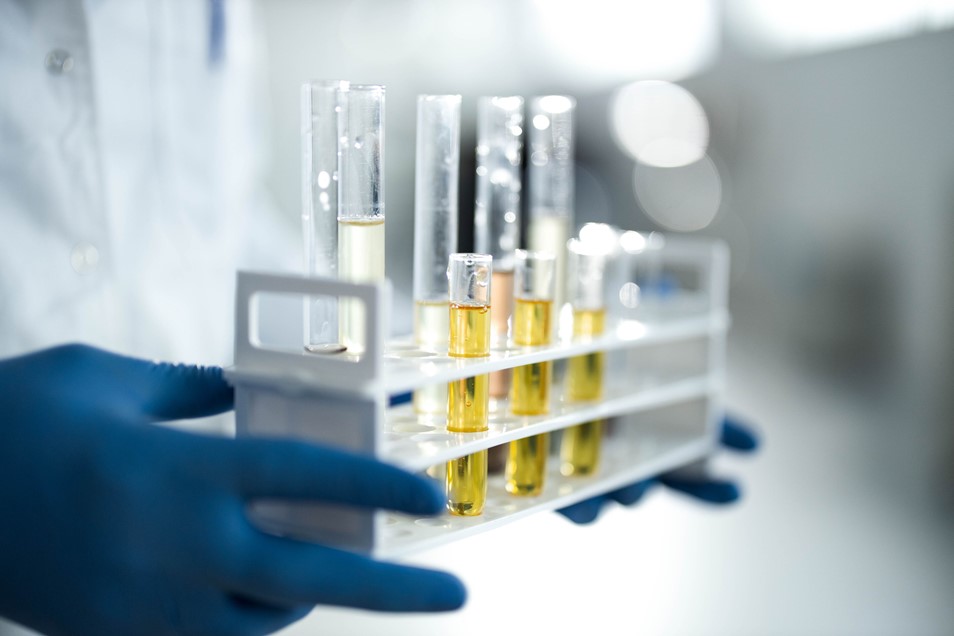 Independent Data Safety Monitoring Board (DSMB) recommended dose escalation
First patient in cohort 2 has received SBT101
Majority investor Syncona providing new financing for further clinical development
SwanBio Therapeutics, a gene therapy company developing AAV-based therapies for the treatment of devastating, inherited neurological conditions, today announced it has begun the second dose-escalation cohort of its first interventional clinical study, PROPEL. PROPEL is a Phase 1/2 first-in-human clinical trial assessing the safety and efficacy of SBT101, an investigational gene therapy designed to compensate for the ABCD1 mutation that causes adrenomyeloneuropathy (AMN).
An independent Data Safety Monitoring Board (DSMB) recommended progressing the study to the higher-dose cohort following the review of the initial safety data readout in August. Patients in the first cohort received a single intrathecal administration of the lower of two planned doses and were assessed for treatment safety and tolerability. Dosing procedures were completed successfully. No serious adverse events related to the procedure, nor the gene therapy product, have been reported to date.
"We're proud to share that our lead candidate – the only gene therapy in clinical development for the treatment of AMN – has been successfully administered to and well-tolerated by men living with this devastating disease," said David Weiner, chief medical officer, SwanBio. "Today's milestone of progressing to our second cohort takes us one step closer to our goal of bringing a safe and therapeutically meaningful drug to men and families impacted by this disease."
Lead investor and majority shareholder, Syncona, Ltd. has made an additional $10 million commitment to fund the second cohort of PROPEL.
"Following a review of the patient data from the first cohort, we are encouraged that the DSMB has recommended the initiation of the higher-dose cohort and we look forward to seeing the data generated from this cohort," said Chris Hollowood, CEO of Syncona Investment Management Limited. "Our further investment of $10m will enable the company to deliver additional data to deliver its long-term potential."
Currently active in the United States, PROPEL is expanding into Europe following the recent approval of its Clinical Trial Application (CTA) from the Central Committee on Research Involving Human Subjects (CCMO) in the Netherlands. SwanBio is already active in Europe with multiple clinical sites participating in CYGNET, a five-year natural history study in men with AMN, that completed enrollment in 2022.
SwanBio's PROPEL study leverages learnings from CYGNET (NCT05008874), which is piloting the use of wearable technologies to reduce onsite patient visits and is exploring more efficient ways to capture disease progression.
Visit the SwanBio website for more information about PROPEL (NCT05394064), which is actively recruiting patients.
About SBT101
SBT101 is the first clinical-stage adeno-associated virus (AAV)-based gene therapy candidate for people with adrenomyeloneuropathy (AMN). In preclinical studies, treatment with SBT101 demonstrated dose-dependent improvement of disease markers and functional improvement in AMN mouse models. SBT101 was also shown to be well-tolerated and persistent in non-human primates through twelve months post-treatment. The clinical program for SBT101 builds on this positive preclinical data, in addition to SwanBio's deep understanding of the underlying pathophysiology of AMN and the AMN patient experience, including new insights being gathered in the ongoing, proprietary natural history study, CYGNET.
SBT101 has been granted Fast Track and Orphan Drug Designation from the U.S. Food and Drug Administration and Orphan Drug Designation from the European Medicines Agency.
About Adrenomyeloneuropathy
Adrenomyeloneuropathy (AMN) is a progressive and debilitating neurodegenerative disease caused by mutations in the ABCD1 gene that disrupt the function of spinal cord cells and other tissues. AMN is characterized by loss of mobility in adulthood, incontinence, pain, and sexual dysfunction, which all affect quality of life. Patients often experience adrenal gland dysfunction as well. Between 8,000-10,000 men in the United States and EU5 (France, Germany, Italy, Spain, and the United Kingdom) are living with AMN. There are no approved therapies for the treatment of the disease; current standard of care is limited to symptom management.
About SwanBio Therapeutics
SwanBio Therapeutics is a gene therapy company that aims to bring life-changing treatments to people with devastating, inherited neurological conditions. SwanBio's initial focus is on gene therapies designed to be delivered intrathecally to address targets within both the central and peripheral nervous systems. This approach has the potential to be applied broadly across three disease classifications – spastic paraplegias, monogenic neuropathies, and polygenic neuropathies. SwanBio is supported by long-term, committed investment partners, including its primary investors Syncona, Ltd. (lead investor and majority shareholder) and Mass General Brigham Ventures. For more information, visit SwanBioTx.com.
Media Contact:
Lara Furst
+1-703-946-0183
Investor Contact:
Jan Case