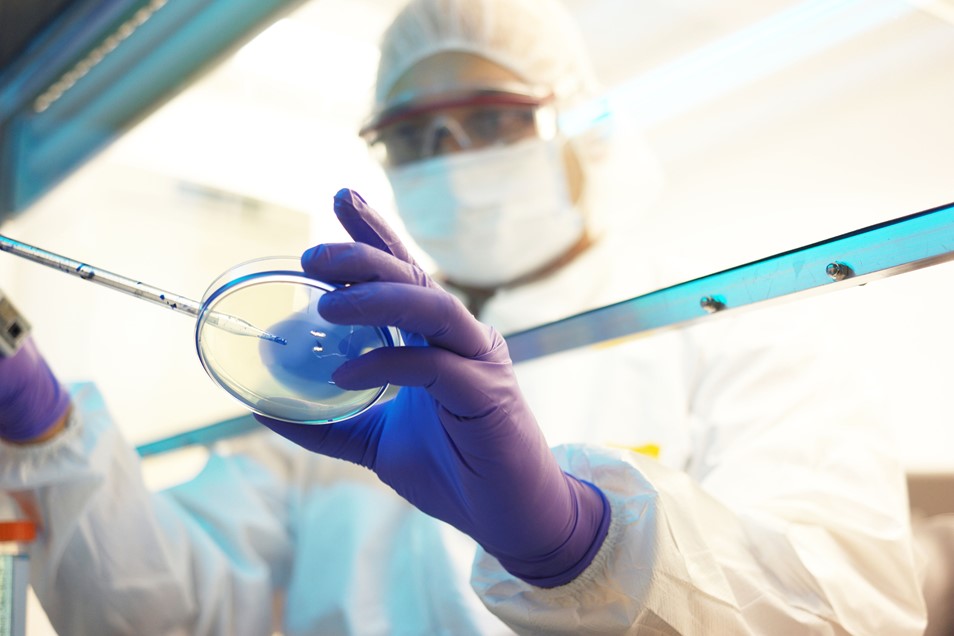 - SBT101 Demonstrated Dose-Dependent Improvement of AMN Disease Markers in Mouse Models
- SBT101 Well-Tolerated in Non-Human Primates at 3-Months Post-Treatment
- Data Support Continued Advancement of SBT101 in IND-Enabling Studies
SwanBio Therapeutics, a gene therapy company focused on developing treatments for patients with genetically defined neurological conditions, today announced new preclinical efficacy and safety data supporting the potential of the company's lead program, SBT101, as a disease-modifying treatment for adrenomyeloneuropathy (AMN). The data will be presented in two posters, "Intrathecal delivery of an AAV encoding human ABCD1 shows dose-responsive expression and activity in a mouse model of Adrenomyeloneuropathy," and, "Three-month preclinical safety data of AAV9-hABCD1 following intrathecal delivery in non-human primates," during the European Society for Gene and Cell Therapy (ESGCT) Virtual Congress. The Congress is being held October 19-22, 2021.
AMN, the adult-onset degenerative spinal cord disease occurring in patients with adrenoleukodystrophy (ALD), is characterized by progressive loss of mobility, incontinence and debilitating pain. ALD is caused by mutations in the ABCD1 gene, which encodes a protein essential to the processing and breakdown of very long chain fatty acids (VLCFA). Dysfunction of this protein leads to VLCFA accumulation in tissue and the progressive axonopathy of AMN. SBT101, a novel AAV-based gene therapy, is designed to compensate for the disease-causing ABCD1 mutation, increasing ABCD1 expression and reducing VLCFA levels.
"We are excited to share the first data on SBT101, which demonstrate its potential to directly address the underlying cause of AMN by establishing ABCD1 expression in the spinal cord," said Karen Kozarsky, Ph.D., Swan's chief scientific officer. "AMN is a devastating disease with no approved treatments, and we are pleased to have observed improvements in markers of AMN disease as well as good tolerability in both mice and NHPs. Taken together, these findings support the continued evaluation of SBT101 as a potential disease-modifying treatment for AMN as we advance towards the clinic."
Summary of Findings
The safety and efficacy of SBT101 were evaluated in mouse models of AMN and non-human primates (NHPs). Key findings include:
Dose-dependent expression of hABCD1 and reduction of VLCFA levels after transduction of SBT101 in glial cell cultures from ABCD1 knockout mice
Durable increase in hABCD1 protein expression and significant reductions in VLCFA levels at 13 weeks post-treatment with intrathecal delivery of SBT101, which were maintained at 24 weeks post-treatment, in an ABCD1 knockout mouse model
Well-tolerated in NHPs at 3 months with expected transient dose-dependent increases in ALT and AST observed that resolved within 2 months post-treatment. Further, no advanced grade histopathological findings were observed in tissues, including the dorsal root ganglion.
Based on these findings, SwanBio plans to continue its ongoing investigational new drug (IND) enabling studies for SBT101 to support a planned IND submission.
About Adrenomyeloneuropathy
Adrenomyeloneuropathy (AMN), the adult-onset spinal cord disease of adrenoleukodystrophy (ALD), is a progressive neurodegenerative disorder. It is caused by mutations in a single X-linked gene, ABCD1. The ABCD1 gene encodes a protein that resides in the cells' peroxisomal membrane. Dysfunction of this protein results in accumulation of very long chain fatty acids (VLCFA) in the blood, tissue and cerebrospinal fluid and progressive neurodegeneration in the spine. Symptoms of AMN typically begin in men between the ages of 20 and 30. Women can experience symptoms later in life. Early symptoms for people living with AMN include leg weakness, such as difficulty walking and balance issues. Later in the progression of the disorder, patients lose mobility and bladder and bowel dysfunction have a significant impact on quality of life. Beyond physical symptoms, people living with AMN report economic hardship and loss of dignity and self-esteem as the disease progresses over time.
About SwanBio Therapeutics
SwanBio Therapeutics is a gene therapy company that aims to bring life-changing treatments to people with devastating, genetically defined neurological conditions. SwanBio is advancing a pipeline of gene therapies, designed to be delivered intrathecally, that can address targets within both the central and peripheral nervous systems. This approach has the potential to be applied broadly across three disease classifications – spastic paraplegias, monogenic neuropathies and polygenic neuropathies. SwanBio's lead program is being advanced toward clinical development for the treatment of adrenomyeloneuropathy (AMN). For more information, visit SwanBioTx.com.