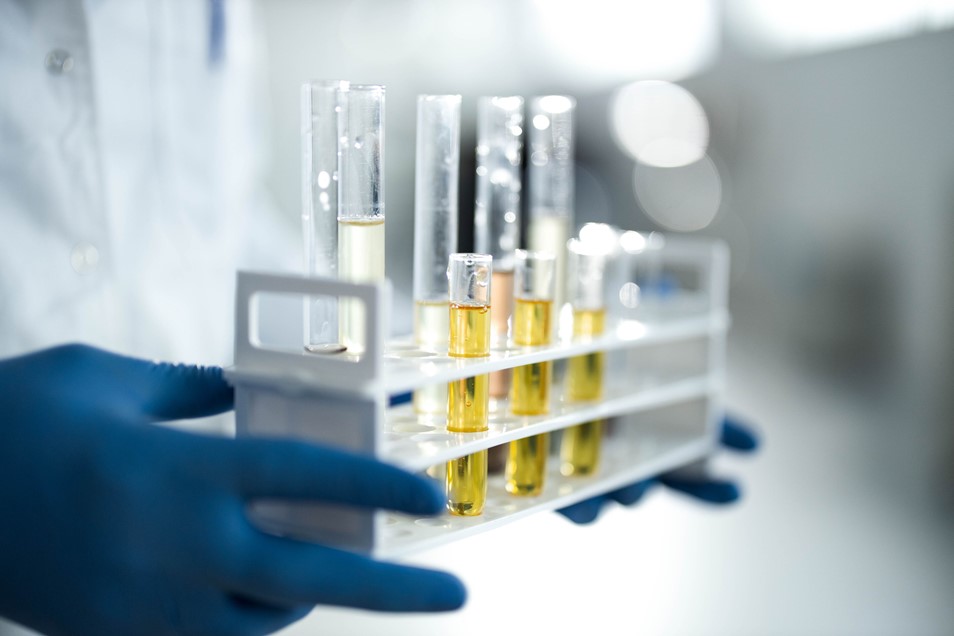 Findings highlight well-tolerated profile and potential clinical dosing strategy for SBT101
SwanBio Therapeutics, a gene therapy company advancing AAV-based therapies for the treatment of devastating, inherited neurological conditions, today announced that the company will present data supporting the clinical advancement of its lead candidate, SBT101, at the American Academy of Neurology (AAN) 2022 Annual Meeting. The meeting is being held in Seattle April 2-7, 2022, and virtually April 24-26, 2022.
"The data we plan to present at AAN, along with the proof of principle data presented at ESGCT last year, formed the basis of our Investigational New Drug application, which was recently cleared by the FDA," said Karen Kozarsky, Ph.D., chief scientific officer of SwanBio Therapeutics. "In preclinical non-human primate models, we've observed good tolerability and dose-dependent biodistribution in the CNS with SBT101, which we believe will translate into patients in the clinic. SBT101 has the potential to be the first disease-modifying treatment for patients with this progressive and highly debilitating disease, and we look forward to sharing the full data from these studies at AAN next month."
Oral Presentation Abstract #1835: Preclinical Pharmacology and Toxicology of Intrathecally Infused AAV9-hABCD1, a Gene Therapy Candidate for AMN, in Non-Human Primates
Session: Oral Presentation - Preclinical and Observational Studies of Neuromuscular Diseases
Date & Time: April 5, 2022, at 1:00 p.m. PT
Abstract #1714: Optimization of Intrathecal Delivery of an Infused AAV9 Vector for Delivery of a Gene Therapy Candidate for AMN in Non-Human Primates
Session: Poster Presentation - Neuromuscular Disease: Peripheral Neuropathy 4
Date & Time: April 5, 2022, from 5:30 - 6:30 p.m. PT
Abstract #1984: An AAV Encoding Human ABCD1 Shows Dose-Responsive Expression and Function Following Spinal Cord Delivery in a Rodent Model of AMN
Session: Virtual Poster Presentation
Date & Time: Available during the virtual meeting beginning on April 24, 2022
About SBT101
SBT101 is the first AAV-based gene therapy candidate cleared by the FDA for human studies, designed to compensate for the disease-causing ABCD1 mutation in people living with adrenomyeloneuropathy (AMN). In preclinical studies, treatment with SBT101 demonstrated dose-dependent improvement of AMN disease markers in mouse models and was shown to be well-tolerated in non-human primates at six months post-treatment. In January 2022, the U.S. FDA cleared SwanBio's Investigational New Drug application for SBT101 and in February 2022, the FDA granted SBT101 Fast Track Designation. In the second half of 2022 SwanBio expects to initiate a randomized, controlled Phase 1/2 clinical trial designed to assess the safety and efficacy of SBT101 in patients with AMN.
About Adrenomyeloneuropathy
Adrenomyeloneuropathy (AMN) is a progressive and debilitating neurodegenerative disease caused by mutations in the ABCD1 gene that disrupt the function of spinal cord cells and other tissues. AMN is characterized by loss of mobility in adulthood, incontinence, pain, and sexual dysfunction which all affect quality of life. Between 8,000-10,000 men in the U.S. and E.U. are living with AMN.
About SwanBio Therapeutics
SwanBio Therapeutics is a gene therapy company that aims to bring life-changing treatments to people with devastating, inherited neurological conditions. SwanBio is advancing a pipeline of gene therapies, designed to be delivered intrathecally, that can address targets within both the central and peripheral nervous systems. This approach has the potential to be applied broadly across three disease classifications – spastic paraplegias, monogenic neuropathies, and polygenic neuropathies. SwanBio's lead program is being advanced toward clinical development for the treatment of adrenomyeloneuropathy (AMN). SwanBio is supported by long-term, committed investment partners, including its primary investors Syncona, Ltd. (lead investor and majority shareholder) and Mass General Brigham Ventures. For more information, visit SwanBioTx.com.
Media Contact:
Lara Furst
703-946-0183
Investor Contact:
Chelcie Lister
910-777-3049
Patient and Physician Inquiries: