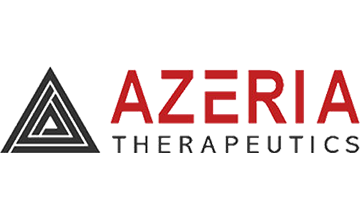 Azeria was a small molecule drug discovery company targeting treatment of oestrogen receptor positive breast cancer. 
Syncona made a £29.5 million Series B financing commitment in November 2019 to Azeria, having sourced the opportunity through the Cancer Research Pioneer Fund. At the point of our investment, the company had made promising target validation and drug discovery progress and, following our investment, a programme of further work commenced to extend the initial findings with the expectation that we would build further confidence to support entry to the clinic.
Syncona invested an initial tranche of £6.5 million, limiting capital at risk, and set milestones for the drawdown of the next tranche of funding that were explicitly designed to test the core investment thesis.
The Azeria team implemented an extremely rigorous research plan to deliver high quality, robust and reproducible data. In partnership with the company's management team, we carefully reviewed data from pre-clinical studies which, unfortunately, did not support further investment. We worked collaboratively with the management team to quickly recover as much value as possible from the investment, so that we can reallocate our time, investment capacity and capital to other opportunities. We wrote off £4.5 million, recovering £2.1 million of our investment.
Other previous investments portfolio companies