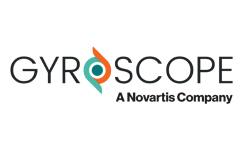 Syncona founded Gyroscope in 2016, to explore the convergence of advancements made in the understanding of the complement system's impact on eye disease, the genetic basis of dry age-related macular degeneration (AMD), and gene therapy as a mode of sustained treatment delivery. Gyroscope's gene therapy seeks to treat dry AMD by safely and effectively delivering a functioning gene to the eye using Adeno-Associated Virus (AAV) technology.
Dry AMD, a retinal disease, is a leading cause of irreversible blindness in people aged 50 and older, with no approved therapies. Gyroscope is focused on treating geographic atrophy (GA), a late stage of the disease, where there is no effective treatment for patients.
In December 2021 an agreement was reached for Novartis to acquire Gyroscope in a transaction worth up to $1.5 billion. 
Founding building and funding a company through to value realisation: 
Founded in 2016 upon the research of the late Sir Peter Lachmann into Complement Factor I
In 2019, Gyroscope merged with Orbit Biomedical, another Syncona company, bringing in house a high-quality surgical platform to develop and deliver its therapeutics commercially
Syncona invested £34 million in the business at the Series A, £48 million at the Series B, and £31 million in its syndicated Series C
Sold to Novartis in February 2022 for up to $1.5 billion, becoming at the time the fourth largest UK biotech exit
Initial proceeds to Syncona of £326 million, a 2.9 multiple on cost and 50% IRR
Other previous investments portfolio companies