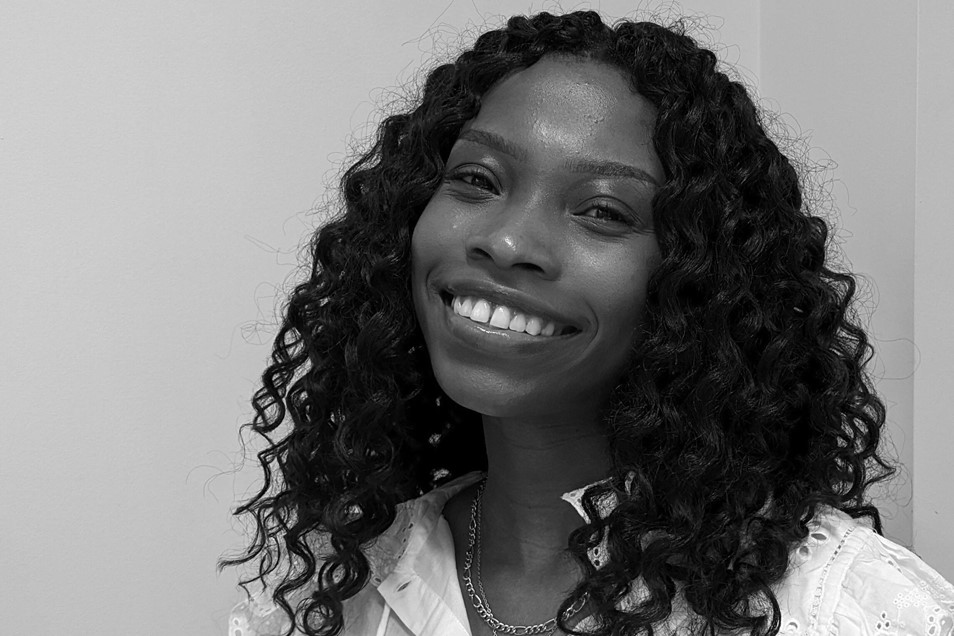 The Windsor Fellowship aims to design and deliver personal development and leadership programmes, with the goal of supporting minority communities as they pursue academic journeys within science, technology, engineering and maths (STEM). As part of our support for the Windsor Fellowship, Syncona sponsors one student per year in a STEM subject, with participants spending six months after their third year of study as an intern at the company. During the 2021/2 financial year Syncona welcomed its first Windsor Fellowship intern, as well as beginning funding for its first Windsor Fellowship PhD student, who began their studies in October 2021. 
Winnie Ntow-Boahene is Syncona's first Windsor Fellowship intern, having joined Syncona for a six-month placement in September 2021. Winnie has a background in biomedical sciences and is currently finishing her PhD at University College London and the Royal Veterinary College on the subject of antifungal nanoparticles for the targeted killing of zoonotic fungi.
A member of the Syncona investment team since 2018, Michael Kyriakides has a PhD from Imperial College London in toxicology and metabolic profiling and is closely involved with Syncona's portfolio companies Freeline, Purespring and Clade. Michael was also closely involved with Gyroscope before it was sold to Novartis in December 2021. Michael acted as Winnie's mentor during her time working for Syncona.
We spoke to Winnie and Michael about their experiences and learnings over the six month programme.
What attracted you to the programme?
WNB: I heard about it through a colleague at university who was a lecturer. We were discussing healthcare
and economics, and the pricing of new drugs. Following that conversation the internship caught her eye on LinkedIn, and she thought I would be a good match. The job description ticked a lot of boxes for me in terms of my interests and where I wanted to develop.
What was it like joining the team?
WNB: From the start I was treated as if I was a full-time employee, which of course could be overwhelming at times but was also empowering. This was a new experience for me, but gradually I felt more confident in raising my opinions and that I was properly contributing to discussions and the work of the team.
What were the main things you have been working on?
WNB: I spent time working on a number of pipeline programmes. I was able to work with members across the investment team right up to the senior leaders, and was able to contribute to projects which were relevant to my field of study which was great.
What will your main takeaways be?
WNB: I have learnt a lot. I have a better sense of how life science investment works, and how to run a good diligence process. In particular, I have learnt lots from the investment team about how to deal with challenges presented during the investment process when they are sourcing new opportunities for Syncona. I also really benefitted from being able to attend a two-day company strategy offsite that took place in my time at Syncona. It was interesting to see the investment team and the senior leaders of Syncona in that environment.
What experience do you think Winnie got from this internship?
MK: Winnie was exposed to some really interesting workstreams. In attending our company offsite, she was also able to get a real insight into how businesses like ours work in a way that other interns may not have done. I also think that the internship has demonstrated how Winnie can apply the knowledge that she has gained in academia in a commercial environment.
How has it differed from your expectations?
WNB: From the media you can get a perception of what investing is like but I found there was a real team ethos and people are very collaborative. I look at corporate life as being less scary now. It made me realise that life science investing is a career that I could see myself pursuing.
How did you find mentoring Winnie?
MK: Clearly I had to make sure I gave her as much support as I could. We work in a fluid environment which means that people have plenty of room to grow, but I was aware that can be intimidating at times. I made sure I was able manage her workload and make sure she was always benefitting from this experience.
What impact has Winnie made in her time here?
MK: It's been great having her here. It was obvious from day one that Winnie was smart and fitted in well with the team. The projects she was working on were mostly relevant to her academic experience, and in many ways her input was invaluable in our diligence process and investment decisions.

How did you balance your time at Syncona with your academic work?
WNB: It worked well. I was able to manage both my day job and my academic work with my day of study on Friday, and Michael was very accommodating in helping me with any issues I had.
What are your general reflections on your time at Syncona?
WNB: Syncona is full of great and capable people. The culture is very positive and open to change. The team made me feel very welcome, but at the same time challenged me, so overall the experience was very rewarding.
Would you recommend the programme to anyone else?
WNB: Definitely