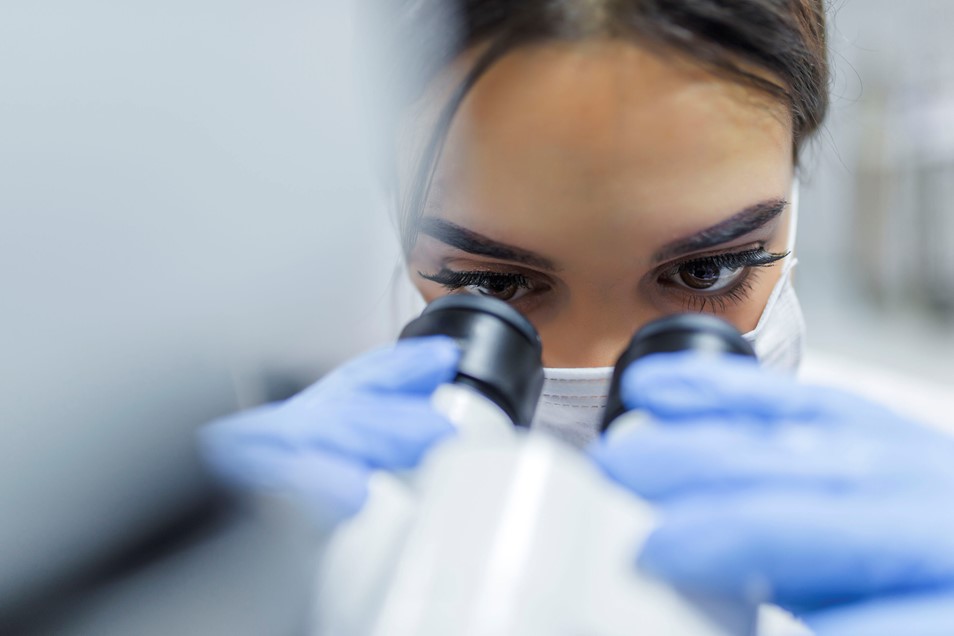 John will lead the company as CEO to explore the potential of a novel therapeutic for treatment of acute heart attacks into clinical development
This novel protein technology has been shown in preclinical studies to protect heart cells and minimize the consequences of a heart attack
Heart disease continues to be the number one cause of death worldwide, with no currently approved treatments to prevent the death of heart cells following a heart attack
Forcefield Therapeutics ("Forcefield Tx") Ltd, a pioneer of best-in-class therapeutics to retain heart function via protection of cardiomyocytes, today announced it has appointed John Tsai MD, Executive Partner at Syncona and most recently President, Global Drug Development and Chief Medical Officer at Novartis, as Chief Executive Officer, effective immediately.
John will lead Forcefield's team as the company progresses its cardioprotective protein technology towards clinical development. Forcefield, a Syncona-backed company, has pioneered the development of unique cardioprotective proteins which have been shown to prevent the loss of heart cells in the immediate aftermath of a myocardial infarction (MI), or heart attack, and to help preserve and restore heart function thereafter, with the potential to significantly extend and save lives.
Heart disease is the largest single global health burden and the number one cause of death worldwide, with one heart attack occurring every 33 seconds.[1] The economic burden of heart attack is huge: costing $250 billion annually in the US. Standard of care treatments fail to address the loss of heart cells after a heart attack and reperfusion, which can trigger a cascade ultimately often ending in heart failure.
John brings over 20 years' experience in global pharmaceuticals with a proven track record in leading transformational organisational growth and strategy. He is currently an Executive Partner at Syncona and was previously CMO at Novartis and Amgen. John possesses broad experience that spans early to late R&D across diverse therapeutic areas, innovative technologies and leading teams for breakthrough advancement. He has deep expertise in leading new medicines through regulatory approval, commercial launches, and medical affairs. John holds a BS in Electrical Engineering from Washington University in St. Louis and M.D. from the University of Louisville.
John Tsai MD, Chief Executive Officer of Forcefield Therapeutics, commented:
"Despite advancements in health care, patients still have a 50% chance of death after an acute heart attack. Current standard of care treatments for heart attacks fail to prevent cell death and progression to heart failure leading to death, loss of quality of life, and pose a significant economic burden to healthcare systems globally.
"The Forcefield team has identified a lead candidate protein which has been shown in preclinical models to be cardioprotective and to arrest the loss of heart cells following a heart attack. This has the potential to create a paradigm shift in helping people survive and maintain quality of life after an attack."
"Forcefield has a world-class team and I'm incredibly excited to be leading this company in moving the technology towards the next stage of its journey and into clinical development."
Michael Gibson MD, Chief Executive Officer, Baim Institute for Clinical Research:
"We have seen no significant pharmacological progress in treating MI for decades. Currently available drugs target pathways to improve vascular flow, but none has yet been approved to treat the cell death and heart muscle damage which leads often to the cascade of decline resulting, ultimately, in heart failure. Patients and clinicians urgently need alternatives.
"The proof of principle data Forcefield has published is early-stage, but if the results we have seen in mice are borne out in human trials, the potential for this therapeutic is enormous and could revolutionise treatments for patients at risk of heart failure."
Chris Hollowood, Chief Executive Officer of Syncona Investment Management Limited said:
"John is a seasoned bioscience leader with a distinguished career that spans over 20 years from large pharma to biotech with world-class expertise and judgement. His appointment reflects Syncona's commitment to Forcefield and our excitement for the company's potential create a breakthrough in the treatment of myocardial infarction."
[1] www.cdc.gov/heartdisease/facts.htm.
Notes to Editors
About Forcefield Therapeutics Ltd.
Forcefield Therapeutics Ltd (Forcefield Tx) is a pioneer of best-in-class therapeutics to retain heart function via protection of cardiomyocytes.
Forcefield Tx was founded by scientists, industry experts and investors with a shared purpose to revolutionise treatment following acute myocardial infarction (AMI). Forcefield's unique approach can both retain and protect heart cells, minimising the impact of AMI and preventing the cascade of events that may lead to subsequent heart failure. Forcefield Tx is led by a proven team with a record of success from discovery to commercialisation. It launched in April 2022, backed by leading FTSE 250 healthcare company, Syncona with an initial investment of £5.5 million. For more information please visit: forcefieldtx.com.
About Syncona
Syncona's purpose is to invest to extend and enhance human life. We do this by creating and building companies to deliver transformational treatments to patients in areas of high unmet need.
Our strategy is to create, build and scale companies around exceptional science to create a diversified portfolio of 20-25 globally leading healthcare businesses, across development stage and therapeutic areas, for the benefit of all our stakeholders. We focus on developing treatments for patients by working in close partnership with world-class academic founders and management teams. Our balance sheet underpins our strategy enabling us to take a long-term view as we look to improve the lives of patients with no or poor treatment options, build sustainable life science companies and deliver strong risk-adjusted returns to shareholders.
Contacts:
Forcefield Therapeutics
John Tsai, Chief Executive Officer
+44 (0)20 3855 6324
ICR Consilium
Amber Fennell, Jessica Hodgson, Emily Johnson
forcefield@consilium-comms.com
+44 (0)203 709 5700