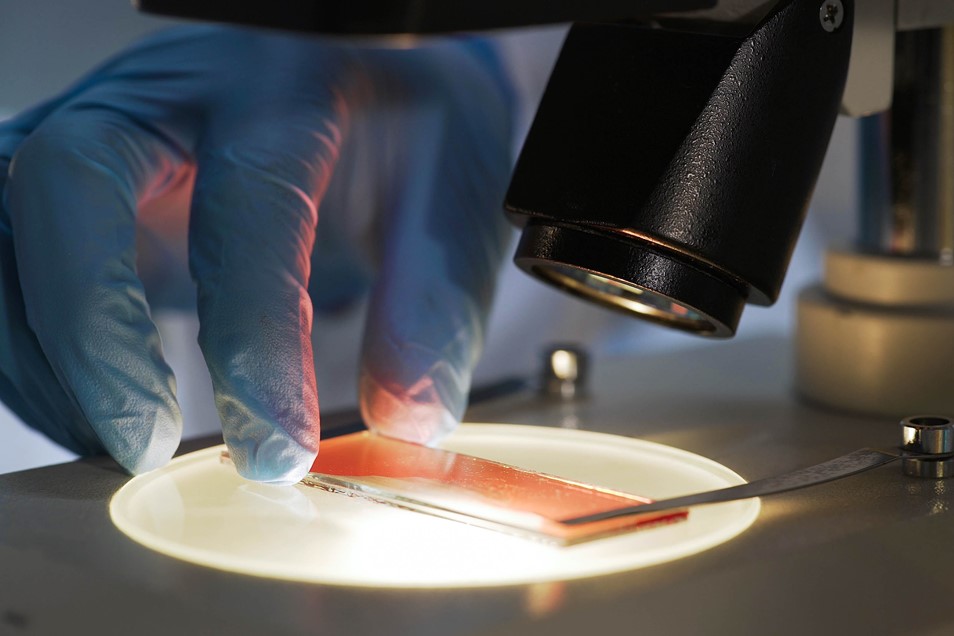 Substantial reduction in lyso-Gb1 substrate levels, an established biomarker of clinical response, observed in first patient treated with FLT201
Increases of several hundredfold over baseline in plasma GCase activity and normalization of cellular GCase levels continue to be observed in first two patients treated with FLT201
FLT201 continues to be well-tolerated, with no serious adverse events
Third patient dosed this month in ongoing Phase 1/2 GALILEO-1 trial
LONDON, Oct. 25, 2023 – Freeline Therapeutics Holdings plc (Nasdaq: FRLN) today announced that new clinical data from its ongoing Phase 1/2 GALILEO-1 trial of FLT201, its adeno-associated virus (AAV) gene therapy candidate for Gaucher disease, show a substantial reduction of glucosylsphingosine (lyso-Gb1) levels in the blood of the first patient treated with FLT201. Lyso-Gb1 is a well-established biomarker of clinical response in Gaucher disease, with reductions in lyso-Gb1 correlating with positive clinical outcomes. These data are being highlighted in an oral presentation at the European Society of Gene & Cell Therapy (ESGCT) 30th Annual Congress held in Brussels, Belgium.
The oral presentation at ESGCT builds on recently reported initial clinical data from the first two patients treated with FLT201, which demonstrated a favorable safety and tolerability profile, robust increases in plasma levels of glucocerebrosidase (GCase), the enzyme that is deficient in people with Gaucher disease, and normalization of cellular GCase activity. The GCase deficiency in Gaucher disease leads to a buildup of harmful substrates glucosylceramide (Gb-1) and lyso-Gb1, causing symptoms including enlarged spleen and liver, low blood counts, bone pain and reduced lung function.
"Gaucher disease is a debilitating condition if not treated properly. A gene therapy that can deliver the same or better efficacy than currently available treatment modalities, while possibly freeing people from an ongoing treatment burden would mark a significant advance for patients with Gaucher disease," said Ozlem Goker-Alpan, M.D., founder and CEO of the Lysosomal and Rare Disorder Research and Treatment Center (LDRTC) and an investigator in GALILEO-1. "The emerging data from the first two patients treated with FLT201 are very encouraging. The most recent evidence from the first patient that FLT201 is causing a reduction in Gaucher disease biomarkers with a persistent increase in peripheral GCase levels is particularly compelling."
"FLT201 is a potential first- and best-in-class gene therapy for Gaucher disease," said Pamela Foulds, M.D., Freeline's Chief Medical Officer. "It is designed to deliver a continuous supply of the enzyme missing in people with Gaucher disease and to deliver a longer-acting version of that enzyme, with the aim of getting enzyme into all disease-affected tissues and increasing the amount of time the enzyme is in those tissues to do its job of clearing harmful substrates. The clinical data to date tell us that FLT201 is expressing high levels of GCase into the plasma, which is then taken up by cells and which now appears to be clearing substrate. Reduction in lyso-Gb1 in the blood is strongly correlated with improvement in clinical outcomes in Gaucher disease. The data continue to strengthen our conviction in the life-changing potential of FLT201, and we are advancing the program expeditiously, with a third patient dosed in the trial and several additional study patients being scheduled for dosing."
Positive New Clinical Data for FLT201
Today's presentation at ESGCT will include updated data on safety, tolerability, and GCase activity, as well as new data on lyso-Gb1, hemoglobin and platelet levels, from the first two patients dosed in GALILEO-1, a first-in-human, international, multicenter Phase 1/2 dose-finding study in people with Gaucher disease Type 1. Both patients were treated with a dose of 4.5x1011 vg/kg and have successfully come off their prior therapies. A third patient was dosed in the same cohort earlier this month; only safety, tolerability and liver transaminase data were available for patient 3 as of the data cutoff.
As of the October 13 data cutoff, the data demonstrated:
Favorable safety and tolerability, with no infusion reactions and no serious adverse events as of 16 weeks post-dosing for patient 1, nine weeks post-dosing for patient 2, and one week post-dosing for patient 3. All treatment-related adverse events were mild and resolved without intervention.
Alanine-transaminase (ALT) and aspartate-transaminase (AST) levels remained in the normal range for all patients during the same time periods.
Robust increases in plasma GCase levels. Patient 1 showed an approximately 700-fold increase over baseline to more than 70 μmol/L/h as of 12 weeks post-dosing. Patient 2 showed a similarly robust response, with an approximately 450-fold increase over baseline to more than 40 μmol/L/h as of six weeks post-dosing. Normal plasma GCase levels range from 0.3 to 1.2 μmol/L/h (mean: 0.58 μmol/L/h).
Normalization of leukocyte GCase activity, indicating cellular uptake of GCase. Leukocyte GCase activity reached normal levels in patient 1 and patient 2 within four weeks of dosing and remained normal through week 14 and week 8, respectively. Leukocytes are validated markers for broad cellular uptake in Gaucher disease.
Reduction in DBS lyso-Gb1 levels in patient 1 to approximately 60 ng/mL as of 12 weeks post-dosing from more than 100 ng/mL at the patient's initial assessment. Only one post-dosing assessment was available for patient 2 as of the data cutoff.   
Patients 1 and 2 had normal hemoglobin levels at baseline and have remained in the normal range at each weekly assessment, including those taken after coming off enzyme replacement therapy or substrate replacement therapy.
The presentation entitled "Results from GALILEO-1, a First-In-Human Clinical Trial of FLT201 Gene Therapy in Patients with Gaucher Disease Type 1" is part of a session taking place from 14:30-16:30 CEST (8:30-10:30 a.m. ET) today. The presentation materials are now available on the Investors section of Freeline's website.
About Gaucher Disease
Gaucher disease is caused by a mutation in the GBA1 gene that results in abnormally low levels of glucocerebrosidase (GCase), an enzyme needed to metabolize a certain type of lipid. As a result, harmful substrates glucosylceramide (Gb-1) and glucosylsphingosine (lyso-Gb1) build up in cells that then accumulate in various organs, causing inflammation and dysfunction. Gaucher disease is hereditary and presents in various subtypes. Freeline is currently focused on Gaucher disease Type 1, the most common form of the disease, which affects the health of the spleen, liver, bone and lung. Despite treatment with existing therapies, many people with Gaucher disease continue to experience symptoms and disease progression. Gaucher disease affects approximately 18,000 people in the United States, United Kingdom, France, Germany, Spain, Italy and Israel.
About FLT201
FLT201 is an adeno-associated virus (AAV) gene therapy candidate that is currently being investigated in the Phase 1/2 GALILEO-1 clinical trial in adults with Gaucher disease Type 1. FLT201 is designed to generate durable increases in glucocerebrosidase (GCase) and reduce the accumulation of harmful substrates, with the aim of providing a one-time treatment that can stop disease progression, improve outcomes, and free people from lifelong treatment. FLT201 uses Freeline's proprietary AAVS3 capsid to introduce a novel transgene into liver cells to produce a rationally engineered GCase variant. In preclinical studies, the GCase variant has demonstrated a greater than 20-fold increase in half-life at lysosomal pH conditions compared to wildtype human GCase. Preclinically, FLT201 has shown robust GCase expression, leading to significant GCase uptake and substrate reduction in key tissues. For more information about the GALILEO-1 trial, please visit clinicaltrials.gov (NCT05324943).
About Freeline Therapeutics
Freeline is a clinical-stage biotechnology company focused on developing transformative gene therapies for chronic debilitating diseases. Freeline uses its proprietary, rationally designed AAV vector and capsid (AAVS3), along with novel promoters and transgenes, to deliver a functional copy of a therapeutic gene into human liver cells, thereby expressing a persistent functional level of the missing or dysfunctional protein into a patient's bloodstream. The company is currently advancing FLT201, a highly differentiated gene therapy candidate that delivers a novel transgene, in a Phase 1/2 clinical trial in people with Gaucher disease type 1. Freeline has additional programs in research, including one focused on GBA1-linked Parkinson's disease that leverages the same novel transgene as FLT201. Freeline is headquartered in the UK and has operations in the United States. For more information, visit www.freeline.life/ or connect with Freeline on LinkedIn and X.
Forward-Looking Statements
This press release contains statements that constitute "forward-looking statements" as that term is defined in the United States Private Securities Litigation Reform Act of 1995, including statements that express the opinions, expectations, beliefs, plans, objectives, assumptions or projections of Freeline Therapeutics Holdings plc (the "Company") regarding future events or future results, in contrast with statements that reflect historical facts. All statements, other than historical facts, including statements regarding FLT201's potential to be a first- and -best-in-class and/or life-changing gene therapy for Gaucher disease and deliver a continuous supply of a longer-acting version of GCase into all disease-affected tissues, that the Company is advancing the program expeditiously and that several additional patients have been scheduled for dosing are forward-looking statements. In some cases, you can identify such forward-looking statements by terminology such as "anticipate," "intend," "believe," "estimate," "plan," "seek," "project," "expect," "may," "will," "would," "could," "should," or the negative of these terms or similar expressions. Forward-looking statements are based on management's current beliefs and assumptions and on information currently available to the Company, and you should not place undue reliance on such statements. Forward-looking statements are subject to many risks and uncertainties, including the Company's recurring losses from operations; the uncertainties inherent in research and development of the Company's product candidates, including statements regarding the timing of initiation, enrollment, continuation, completion and the outcome of clinical studies or trials and related preparatory work and regulatory review, regulatory submission dates, regulatory approval dates and/or launch dates, as well as risks associated with preclinical and clinical data, including the possibility of unfavorable new preclinical, clinical or safety data and further analyses of existing preclinical, clinical or safety data; the Company's ability to design and implement successful clinical trials for its product candidates; whether the Company's cash resources will be sufficient to fund the Company's foreseeable and unforeseeable operating expenses and capital expenditure requirements for the Company's expected timeline in light of management's substantial doubt regarding the Company's ability to continue as a going concern for at least 12 months from the issuance date of its most recent quarterly financial statements; the Company's failure to demonstrate the safety and efficacy of its product candidates; the fact that results obtained in earlier stage clinical testing may not be indicative of results in future clinical trials; the Company's ability to enroll patients in clinical trials for its product candidates; the possibility that one or more of the Company's product candidates may cause serious adverse, undesirable or unacceptable side effects or have other properties that could delay or prevent their regulatory approval or limit their commercial potential; the Company's ability to obtain and maintain regulatory approval of its product candidates; the Company's limited manufacturing history, which could result in delays in the development, regulatory approval or commercialization of its product candidates; and the Company's ability to identify or discover additional product candidates, or failure to capitalize on programs or product candidates. Such risks and uncertainties may cause the statements to be inaccurate and readers are cautioned not to place undue reliance on such statements. The Company cannot guarantee that any forward-looking statement will be realized. Should known or unknown risks or uncertainties materialize or should underlying assumptions prove inaccurate, actual results could vary materially from past results and those anticipated, estimated, or projected. Investors are cautioned not to put undue reliance on forward-looking statements. A further list and description of risks, uncertainties, and other matters can be found in the Company's Annual Report on Form 20-F for the fiscal year ended December 31, 2022, and in subsequent reports on Form 6-K, in each case including in the sections thereof captioned "Cautionary Statement Regarding Forward-Looking Statements" and "Item 3.D. Risk factors." Many of these risks are outside of the Company's control and could cause its actual results to differ materially from those it thought would occur. The forward-looking statements included in this press release are made only as of the date hereof. The Company does not undertake, and specifically declines, any obligation to update any such statements or to publicly announce the results of any revisions to any such statements to reflect future events or developments, except as required by law. For further information, please reference the Company's reports and documents filed with the U.S. Securities and Exchange Commission (the "SEC"). You may review these documents by visiting EDGAR on the SEC website at www.sec.gov.
Media and Investor Contact:
Naomi Aoki
naomi.aoki@freeline.life
Senior Vice President, Head of Investor Relations & Communications
+ 1 617 283 4298