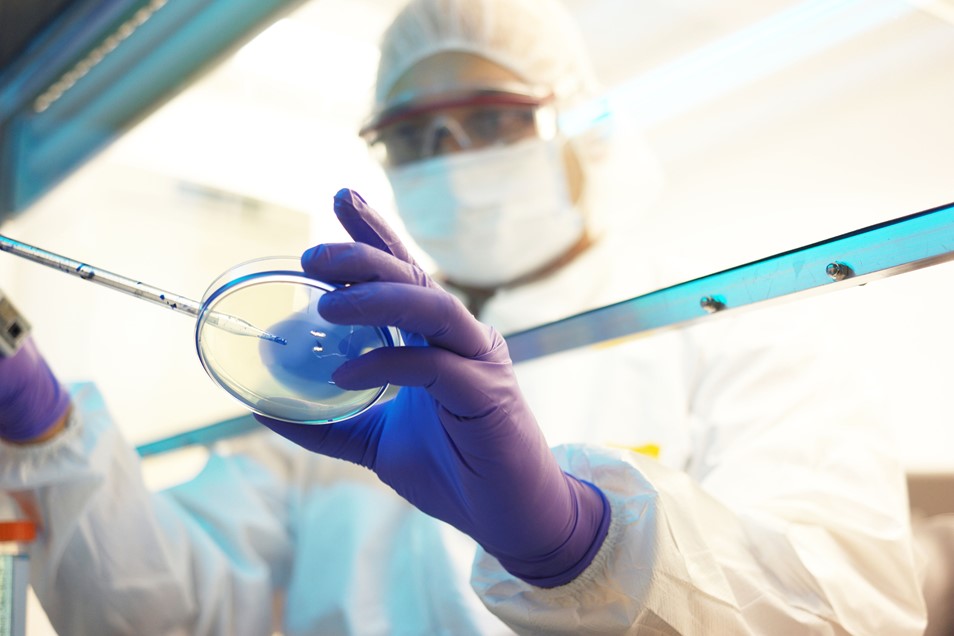 Freeline Therapeutics Holdings plc (Nasdaq: FRLN) today announced that it will present new clinical data from its ongoing Phase 1/2 GALILEO-1 trial of FLT201, its adeno-associated virus (AAV) gene therapy candidate, in patients with Gaucher disease Type 1 at the European Society of Gene & Cell Therapy (ESGCT) 30th Annual Congress being held October 24-27, 2023 in Brussels, Belgium.
The oral presentation will include data on safety, tolerability, GCase enzyme activity, substrate, and hemoglobin and platelet levels from the first two patients treated with FLT201.
Details of the oral presentation are below:
Presentation Title: Results from GALILEO-1, a First-In-Human Clinical Trial of FLT201 Gene Therapy in Patients with Gaucher Disease Type 1
Presenter: Ozlem Goker-Alpan, MD, Lysosomal and Rare Disorders Research and Treatment Center
Date and Time: Wednesday, October 25 from 14:30-16:30 CEST (8:30-10:30 a.m. ET)
Session: 5B – Gene Therapy for Metabolic Diseases at Clinical Stage
Additional details on the meeting can be found at the ESGCT 30th Annual Congress website. The presentation materials will be available on the Investors section of Freeline's website following presentation at the ESGCT Congress.
About Gaucher Disease
Gaucher disease is caused by a mutation in the GBA1 gene that results in abnormally low levels of glucocerebrosidase (GCase), an enzyme needed to metabolize a certain type of lipid. As a result, harmful substrates glucosylceramide (Gb-1) and glucosylsphingosine (lyso-Gb1) build up in cells that then accumulate in various organs, causing inflammation and dysfunction. Gaucher disease is hereditary and presents in various subtypes. Freeline is currently focused on Gaucher disease Type 1, the most common form of the disease, which affects the health of the spleen, liver, bone and lung. Despite treatment with existing therapies, many people with Gaucher disease continue to experience symptoms and disease progression. Gaucher disease affects approximately 18,000 people in the United States, United Kingdom, France, Germany, Spain, Italy and Israel.
About FLT201
FLT201 is an adeno-associated virus (AAV) gene therapy candidate that is currently being investigated in the Phase 1/2 GALILEO-1 clinical trial in adults with Gaucher disease Type 1. FLT201 is designed to generate durable increases in glucocerebrosidase (GCase) and reduce the accumulation of harmful substrates, with the aim of providing a one-time treatment that can stop disease progression, improve outcomes, and free people from lifelong treatment. FLT201 uses Freeline's proprietary AAVS3 capsid to introduce a novel transgene into liver cells to produce a rationally engineered GCase variant. In preclinical studies, the GCase variant has demonstrated a greater than 20-fold increase in half-life at lysosomal pH conditions compared to wildtype human GCase. Preclinically, FLT201 has shown robust GCase expression, leading to significant GCase uptake and substrate reduction in key tissues. For more information about the GALILEO-1 trial, please visit clinicaltrials.gov (NCT05324943).
 About Freeline Therapeutics
Freeline is a clinical-stage biotechnology company focused on developing transformative gene therapies for chronic debilitating diseases. Freeline uses its proprietary, rationally designed AAV vector and capsid (AAVS3), along with novel promoters and transgenes, to deliver a functional copy of a therapeutic gene into human liver cells, thereby expressing a persistent functional level of the missing or dysfunctional protein into a patient's bloodstream. The company is currently advancing FLT201, a highly differentiated gene therapy candidate that delivers a novel transgene, in a Phase 1/2 clinical trial in people with Gaucher disease type 1. Freeline has additional programs in research, including one focused on GBA1-linked Parkinson's disease that leverages the same novel transgene as FLT201. Freeline is headquartered in the UK and has operations in the United States. For more information, visit www.freeline.life/or connect with Freeline on LinkedIn and X.
Forward-Looking Statements
This press release contains statements that constitute "forward-looking statements" as that term is defined in the United States Private Securities Litigation Reform Act of 1995, including statements that express the opinions, expectations, beliefs, plans, objectives, assumptions or projections of Freeline Therapeutics Holdings plc (the "Company") regarding future events or future results, in contrast with statements that reflect historical facts. In some cases, you can identify such forward-looking statements by terminology such as "anticipate," "intend," "believe," "estimate," "plan," "seek," "project," "expect," "may," "will," "would," "could" or "should," the negative of these terms or similar expressions. Forward-looking statements are based on management's current beliefs and assumptions and on information currently available to the Company, and you should not place undue reliance on such statements. Forward-looking statements are subject to many risks and uncertainties. Such risks and uncertainties may cause the statements to be inaccurate and readers are cautioned not to place undue reliance on such statements. The Company cannot guarantee that any forward-looking statement will be realized. Should known or unknown risks or uncertainties materialize or should underlying assumptions prove inaccurate, actual results could vary materially from past results and those anticipated, estimated, or projected. Investors are cautioned not to put undue reliance on forward-looking statements. A further list and description of risks, uncertainties, and other matters can be found in the Company's Annual Report on Form 20-F for the fiscal year ended December 31, 2022, and in subsequent reports on Form 6-K, in each case including in the sections thereof captioned "Cautionary Statement Regarding Forward-Looking Statements" and "Item 3.D. Risk factors." Many of these risks are outside of the Company's control and could cause its actual results to differ materially from those it thought would occur. The forward-looking statements included in this press release are made only as of the date hereof. The Company does not undertake, and specifically declines, any obligation to update any such statements or to publicly announce the results of any revisions to any such statements to reflect future events or developments, except as required by law. For further information, please reference the Company's reports and documents filed with the U.S. Securities and Exchange Commission (the "SEC"). You may review these documents by visiting EDGAR on the SEC website at www.sec.gov.
Media and Investor Contact:
Naomi Aoki
naomi.aoki@freeline.life
Senior Vice President, Head of Investor Relations & Communications
+ 1 617 283 4298