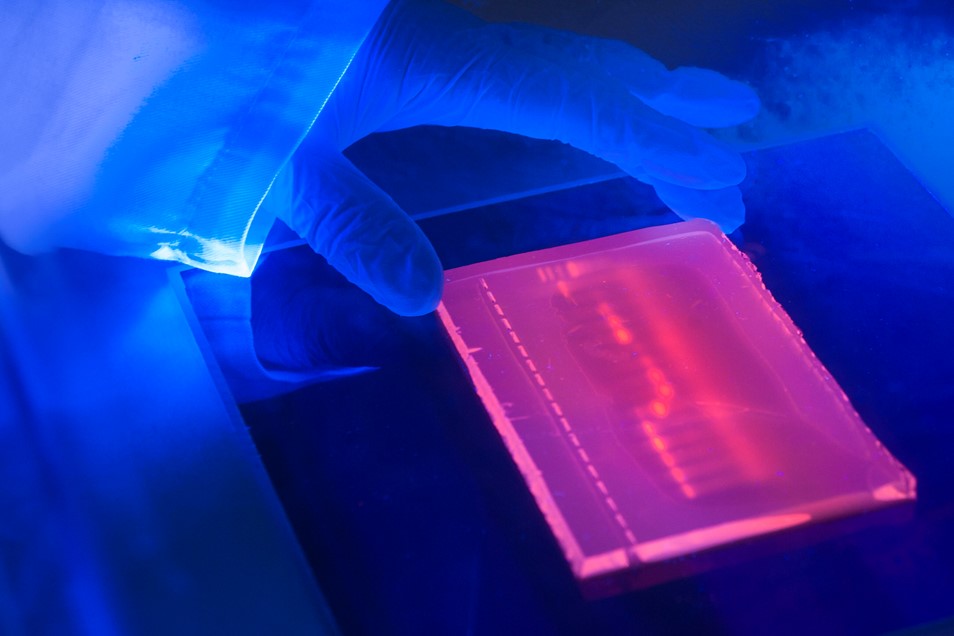 Clinical proof-of-concept achieved for macrophage cell therapy in end-stage liver disease, supporting development of a future commercial product –
Resolution Therapeutics is developing an engineered macrophage cell therapy product for commercialisation, RTX001, with the potential to deliver improved efficacy and durability –
Resolution's natural history OPAL study is now underway; Phase 1/2 EMERALD study for RTX001 will begin recruitment in 2024 –
 Edinburgh and London, UK, 13 November 2023 – Resolution Therapeutics Limited ("Resolution"), a clinical-stage biopharmaceutical company developing macrophage cell therapies to treat end-stage liver disease, today announced important new data from the MATCH Phase 2 study presented at the American Association for the Study of Liver Diseases (AASLD) annual meeting on the 13th of November 2023 in Boston, USA.
The MATCH Phase 2 study, involving 50 patients with advanced liver cirrhosis, showed that treatment with fresh autologous monocyte-derived macrophages was well-tolerated, and helped to dramatically reduce serious liver-associated complications, including death.
This study provides a clinical proof-of-concept that autologous macrophage cell therapy is well-tolerated and efficacious, supporting Resolution's mission to develop improved macrophage cell therapy products designed for commercialisation.
Resolution has developed RTX001, a leading first-in-class engineered autologous macrophage cell therapy designed to transform patient outcomes by delivering increased anti-fibrotic and anti-inflammatory effect compared to the macrophages used in the MATCH study. To achieve this, RTX001 is engineered using a unique combination of therapeutic genes known to be expressed in macrophages. This unique combination enhances the inherent regenerative properties of macrophages to provide a more effective and durable treatment for end-stage liver disease.
Resolution's lead programme, RTX001, is comprised of two clinical studies.  OPAL, a natural history study of end-stage liver disease will provide new insights on end-stage liver disease progression, key to informing the development of RTX001. The OPAL study is currently underway in 9 sites across the UK, and the first patient has already been recruited.
EMERALD, a Phase 1/2 study, will begin recruitment in 2024. The EMERALD study will investigate the safety and efficacy of RTX001 in patients with decompensated liver cirrhosis following hospitalisation due to their first decompensation event. The primary analysis will focus on safety, major clinical events including death, and Model for End-Stage Liver Disease (MELD) score which is used to assess disease severity and prioritise patients for a transplant.
To support the clinical development and future commercialisation of macrophage cell therapies, Resolution has developed a consistent manufacturing process and robust IP strategy to deliver autologous macrophage therapies to patients at scale. Technology transfer of the manufacturing process has already been completed to a partner organisation to support EMERALD study delivery, ready to manufacture GMP qualification batches.
"We are very encouraged by the MATCH Phase 2 data which provides a powerful clinical proof-of-concept for our lead product RTX001, which is engineered to enhance the anti-fibrotic and anti-inflammatory effect of macrophages in patients with end-stage liver disease," said Dr. Amir Hefni, Chief Executive Officer of Resolution. "The OPAL and EMERALD studies led by Resolution represent a significant step forward in bringing these potentially transformative therapies to patients with decompensated liver cirrhosis, a disease which represents a severe unmet need and major growing economic burden on healthcare systems."
There are currently over 1.3 million patients with decompensated liver cirrhosis across the US and Europe¹. There are no therapeutic options for these patients beyond liver transplant, which is a highly invasive procedure limited by organ availability, patient eligibility and complex aftercare. These patients are at risk of serious and rapid decline in health, with median survival of 2 years after their first decompensation event, dropping to 9 months after the second decompensation event². Decompensated cirrhosis also represents a major economic burden, with hospitalisation of patients with decompensated cirrhosis costing the healthcare system $4.5 Bn annually in the US alone³.
Vanessa Hebditch, Director of Communications and Policy at the British Liver Trust said, "The UK is facing a liver disease crisis with the numbers dying doubling in the last 20 years. There are limited treatment options so from a patient perspective this innovative research is really promising. We're looking forward to seeing the Phase 1/2 EMERALD study results in due course."
– Ends –
Further information:
JW Communications

Julia Wilson

+44 (0)7818 430877

 
Notes for Editors:
About Resolution
Resolution Therapeutics is a biotechnology company developing macrophage cell therapies to treat end-stage liver disease. The company is built upon more than a decade of research by the scientific founders characterising the role of macrophages in organ repair, including the liver, both in the pre-clinical and clinical settings. Resolution will discover, develop, and take to market macrophage cell therapies based on its proprietary platform of macrophage biology, cell engineering and manufacturing processes. www.resolution-tx.com