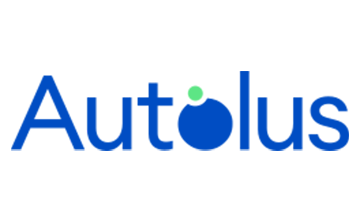 Founded

2014

CEO

Christian Itin

Founder & CSO

Dr Martin Pule

% Shareholding

18%

Stage

Late clinical

Number of employees

400+

Listing

NASDAQ (June 2018)

Clinical trials

6
Unless stated all financials at 30 September 2023.
Autolus website
Autolus is a clinical-stage biopharmaceutical company focusing on the development of precisely targeted, controlled and highly active T effector cell therapies that are designed to offer cancer patients substantial benefits over existing standard of care.
Autolus is founded on advanced cell programming technology pioneered by Dr Martin Pule and was spun-out from University College London in 2014. Chimeric Antigen Receptor (CAR) T cell therapies have been shown to be effective in some haematological malignancies and may have wide applications as a cancer treatment, with the potential for cure in some patients.
A leader in T-cell programming and manufacturing technology, Autolus works in partnership with physicians and other healthcare providers to extract immune cells from patients, equip them with a receptor that targets the cancer cell and infuse them back into the patient in order to develop therapies which they believe will offer cancer patients substantial benefits over the existing standard of care.
Investment thesis
­Syncona believes obe-cel has a differentiated safety profile and improved persistence to address limitations of current T cell therapies

AUTO4 targeting T-cell lymphoma, a setting where there are currently no approved T cell therapies and substantial unmet clinical needs
Unmet medical need:
In lead programme of obe-cel, only 30-40% of patients with aALL achieve long term remission with combination chemotherapy, the current standard of care*
Market Opportunity*
8,400 patients p.a. in lead programme of aALL (estimated new patients globally diagnosed per annum)
Estimated 3,000

 relapsed / 

refractory

ALL patients in EU / US
*Autolus corporate presentation 
Best ideas
Pre-clinical
Clinical
Late Clinical
BLA
obe-cel - adult ALL

obe-cel - B-NHL

AUTO 1/22 - paediatric ALL

AUTO4 - TCL

obe-cel - PCNSL
Autolus Therapeutics leaders and founders