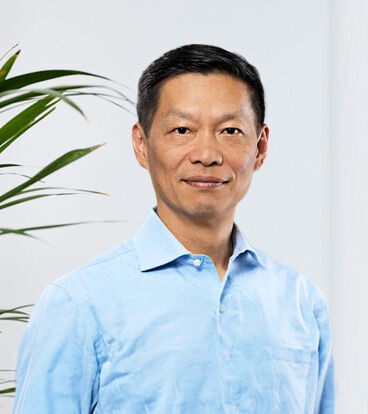 John Tsai
Executive Partner
John Tsai is an Executive Partner of Syncona Investment Management Limited
John is currently an Executive Partner at Syncona, where he works closely with Lead Partners and the wider investment team to support evaluation and execution of new and existing opportunities at Syncona, utilising his 20 years of experience in bringing innovative therapies to market across geographies and therapeutic areas.
Prior to Syncona, John was President, Global Drug Development and Chief Medical Officer at Novartis AG, where he led the Company's development portfolio spanning 160 new projects and 500 clinical trials as well as the team that secured global approvals for 15 new medicines including treatments using gene therapy, cell therapies, and new advanced platforms. Before joining Novartis in 2018, John served as Chief Medical Officer and Senior Vice President of Global Medical Affairs at Amgen Inc. and spent 11 years at Bristol-Myers Squibb Company where he held various senior positions within the Medical and Drug Development organizations. 
John holds a medical degree from the University of Louisville School of Medicine and a Bachelor of Science in Electrical Engineering from Washington University in St. Louis. He completed his residency at Kaiser Permanente in San Francisco, California, where he then served as a physician in internal medicine, Chief Resident and as a member of the hospital's faculty.