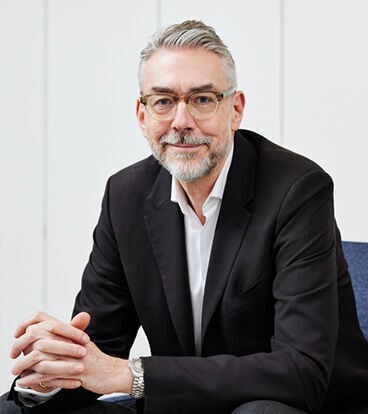 Edward Hodgkin
Managing Partner
Edward Hodgkin is a Managing Partner of Syncona Investment Management Ltd.
He is currently a Board member of Resolution Therapeutics and OMass Therapeutics, and was previously the first CEO and a board member of Autolus Therapeutics (NASDAQ:AUTL). Within the Syncona life science team, he is involved in creation of new businesses and then fills executive roles within those companies to make them operational.
Prior to Syncona, he was CEO of Biotica Ltd (Cambridge, UK), President & Chief Business Officer of BrainCells Inc (San Diego, CA), and VP, Business Development & Marketing at Tripos Inc (St Louis, MO). Ed's early career was spent in research and management positions with Wyeth-Ayerst Inc and British Biotech. He holds a degree and DPhil in Chemistry from the University of Oxford, and is a former Chairman of the BIA, the UK's trade association for innovative life science companies.
Syncona portfolio companies
OMass Therapeutics (Board member)
Resolution Therapeutics (Board member)