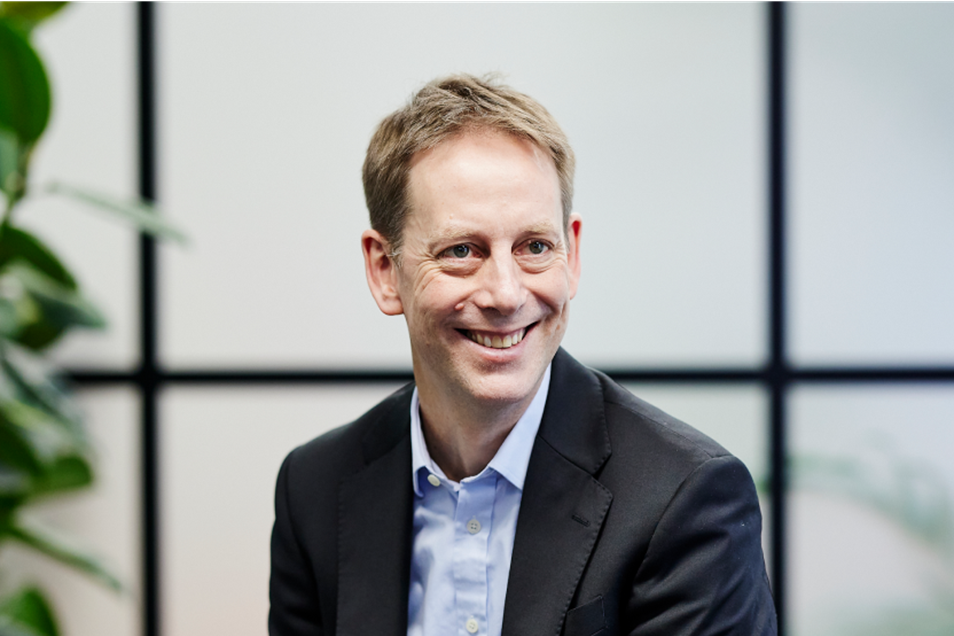 Following a challenging 2022, Syncona CEO Chris Hollowood reflects on the current state of the biotech sector and what's next for Syncona. 
Many biotech executives will be glad to have seen the end of 2022. A perfect storm of macro-economic and political events last year resulted in one of the most dramatic changes to the cost of capital that the biotech sector has ever seen. Investor attitudes shifted drastically towards safe-haven assets as capital dried up – with this being particularly true for higher-risk investments. Financing costs soared and equity markets tumbled as an inevitable sell-off ensued. Biotech companies with no sales, let alone profits, were distinctly out of favour. Even stellar clinical trial data at times failed to impress investors.
Fundamentally, Syncona is well placed to navigate the market's ups and downs, but we have not been immune to these challenges. Several companies across the portfolio have been hit by the broader macro environment. Fortunately, however, we've seen these cycles before, we know how to navigate the headwinds and are well-equipped to do so. We've extended the cash runways for many of our portfolio companies, made efficiency savings, sharpened our focus and worked with our companies as they negotiated deals around non-core assets.
We are focused, well-capitalised investors with long-term investment horizons because we believe in the value that can be created by focusing on developing a product for patients in real need. We know that biotech companies require a lot of money, over a long period of time before they can start generating meaningful returns for investors. Our business model was built around this premise. This understanding has underpinned our thinking since the company was founded a decade ago and has been fundamental to its success.
Survival of the fittest
2023 may be an equally, if not more difficult, year. Company balance sheets were strong as they entered 2022, flush with cash on the back of a remarkable biotech bull run that saw generous financings. Today, by contrast, these companies enter the year in a significantly weaker position with no immediate improvement in the macro conditions in sight.
What's more, companies that 12 months ago battened down the hatches to weather the storm will find it difficult to carry on with this strategy as cash is running out. Considerable action will be needed to survive a tough 2023 and it is important biotech leadership teams take the initiative – or they will watch as events happen to them.
It is our responsibility as a sector to make sure that companies with good ideas, that are built properly, can continue to operate and prosper – we owe that to both patients and shareholders.
So, what next? M&A, optimism and opportunity
Over the next few months, I expect to see a continued paucity of equity capital, which will force consolidation. The market will see liquidations, fire-sales and an increase in selective partnering. The latter will help to bridge that funding gap facing many companies, particularly as deal terms improve for the large pharma and biotech partners. It will be a buyers' market, with investors and pharma companies remaining highly selective about the assets they choose to pursue. M&A will continue, but substantive deals will remain focussed on the few high-quality programmes in late-stage development.
As a result, partnerships and M&A will play an important role in bringing innovative treatments to patients in the coming years. At Syncona, we have shown that we can be part of this trend with our acquisition of Applied Genetic Technologies Corporation (AGTC), a retinal gene therapy company with a late-stage clinical asset targeting X-linked retinitis pigmentosa (XLRP), a disease where there are currently no approved therapies.
Continued uncertainty in 2023 will also heighten the sector's focus on high-impact medicines where regulatory paths are clear, and reimbursement is securable. If companies can bridge through this rocky period ahead, they will find a more attractive and much less crowded market in 2024 into which they will be releasing data.
Encouragingly, amid the frenzy of the JP Morgan conference in January, there were murmurings of optimism and tentative suggestions that a return to normality is now visible on the horizon.
I do believe the market will start to improve and I'm excited for this return to normal service. But by this, I don't mean the over-heated markets that we saw before the downturn. Instead, I am looking forward to an environment where limited capital, particularly from the equity markets, forces proper allocation to a more concentrated group of companies, with the best science, and best teams to execute on their strategies. 
The outlook for Syncona
As for Syncona, 2023 will be a year of sticking to the fundamentals to deliver the promising medicines in our portfolio to patients, retaining a level of discipline around capital and efficient execution. Our central skill is to partner with world-class academics, whatever their technology and expertise, understand it fast, place commercial vision, strategy and a plan around it and then focus on execution. The nimbleness of our platform and our fundamental focus on converting the very best science to a product of dramatic efficacy for patients becomes ever more differentiated in the complexity of the macro and sector-specific environment of the coming years.
As we enter the second year of these market conditions, we are armed with the observations and lessons our team have learned over decades working in the world of biotech. This Darwinian moment in the sector presents an opportunity to focus capital and teams on the best science and programmes, and an opportunity for Syncona to lead this restructuring, which will drive patient and shareholder value as investor confidence gradually returns.