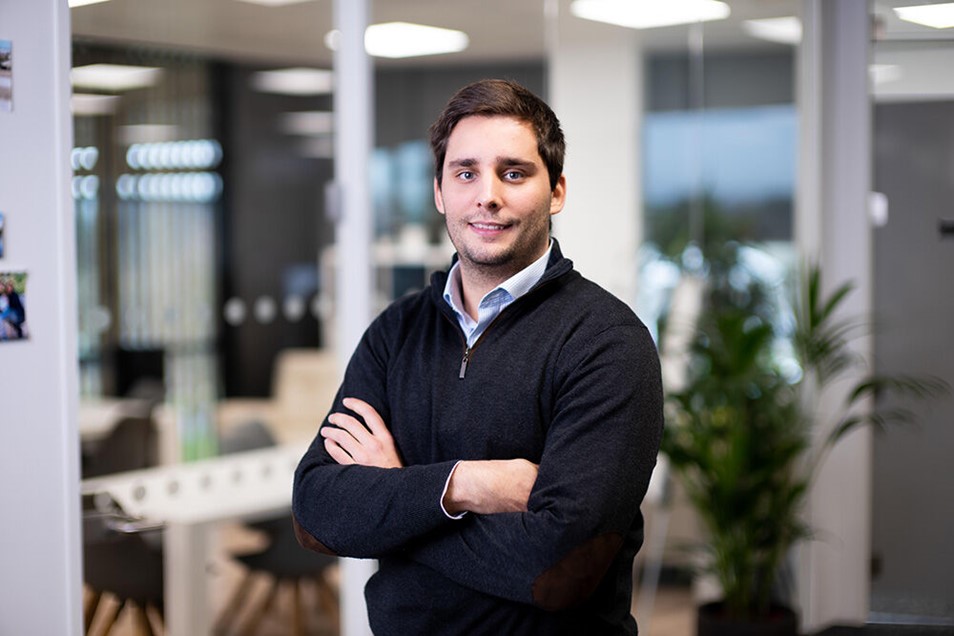 Miguel Silva, Strategy Director at Syncona portfolio company OMass Therapeutics, speaks about OMass' sustainability journey.
What is your role at OMass and how does it interact with sustainability?
I am the Strategy Director at OMass. My main role involves conducting the commercial analysis for our product pipeline but since joining, my role has also grown to incorporate other functions, including leading on our environmental and sustainability efforts.
How important do you believe it is for companies to focus on environmental issues?
It's very important for us to focus on environmental issues. We believe this aligns with our company values and mission of improving the lives of patients with rare diseases and immunological conditions, so we knew it was something that we wanted to focus on as a company.
Could you explain how OMass has worked with Syncona on its environmental reporting?
Syncona have been extremely helpful in our sustainability journey and have really pushed us to start to think about sustainability as early as possible. This has included providing examples of what good sustainability practices look like, connecting us with other companies in their portfolio to share ideas and helping us calculate our Scope 1 to 3 emissions.
What other progress has OMass made in reducing its environmental impact?
We have made a lot of progress since we started on our sustainability journey and actually created an Environment and Sustainability Employee Interest Group that continually assesses opportunities for us to become more sustainable as a company.
Some of the changes have been easy to implement. For example, changing our ultra-low freezer temperature, buying a compost bin for the office and engaging with our service providers to reduce our packaging waste. For others, for example, changing our travel policy to deprioritise plane travel – a larger cultural shift is required – but it's something that we will continue to track year on year to ensure we are making progress.
We have also made a commitment to measure our Scope 1 to 2 emissions every year moving forward and to offset these as a company.
What are your priorities moving forward for the environment?
Our priority moving forward is to ensure that we continue to embed sustainability into all of our decision-making. Given our journey as a company is only just beginning and the long lead times in drug discovery, we feel that starting to think about sustainability now can have a large impact as we continue to grow as a company.
Lastly, given multiple other companies are going through the same journey as us, we are trying to collaborate on sharing best practices and also equipment that it may not make sense for a single company to purchase.