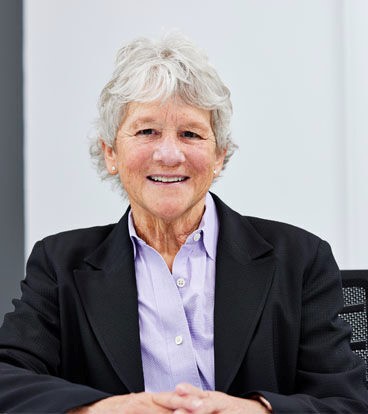 Julie Cherrington
Non-Executive Director
Dr Julie Cherrington is an experienced life science executive with a strong track record in bringing drugs into the clinic and through to commercialisation, and particular expertise in the oncology setting. She has previously served as President and Chief Executive Officer at several biotechnology companies in the US West Coast, Canada and Australia, most recently at ARCH Oncology and QUE Oncology. Currently, she is the Chair of Actym Therapeutics, a Venture Partner at Brandon Capital and serves on the Boards of Sardona Therapeutics, Kisoji Biotechnology, MycRx and Mirati Therapeutics.
Julie holds a B.S. in biology and an M.S. in microbiology from the University of California, Davis. She earned a Ph.D. in microbiology and immunology from the University of Minnesota and Stanford University. She completed a postdoctoral fellowship at the University of California, San Francisco.
Importance of contribution
Julie brings extensive understanding of the US regulatory and clinical development environment. Her experience of bringing drugs through the clinic and to commercialisation in the US will help the Syncona Board to understand the strategic needs of the business in North America and beyond.
Date of appointment
1 February 2022
Committee memberships