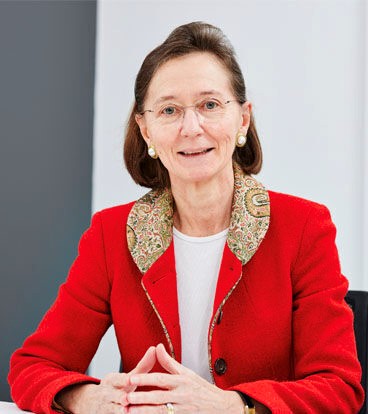 Virginia Holmes
Senior Independent Director
Virginia Holmes has an extensive knowledge of the financial services industry, including both investment management and banking. She was previously Chief Executive of AXA Investment Managers UK and held a number of senior leadership roles over more than a decade at Barclays Bank Group.
Virginia also brings a wide range of non-executive experience, both with UK listed companies and organisations across various jurisdictions. She is currently a Non-Executive Director of Intermediate Capital Group plc, a FTSE 100 specialist asset manager, and of the European Opportunities Trust plc, a closed ended European equity fund. She is also Chair of USS Investment Management Ltd, the fiduciary manager of the Universities Superannuation Scheme.
Importance of contribution
Virginia's extensive experience and proven track record of working with investment businesses as they look to develop and expand is highly relevant to the Board in defining the Company's strategy and overseeing its delivery. In addition her extensive non-executive experience gives her an in-depth understanding of governance requirements, supporting our goal of a highly effective Board.
Date of appointment
1 January 2021
Committee memberships
Audit Committee
Remuneration Committee
Nomination and Governance Committee