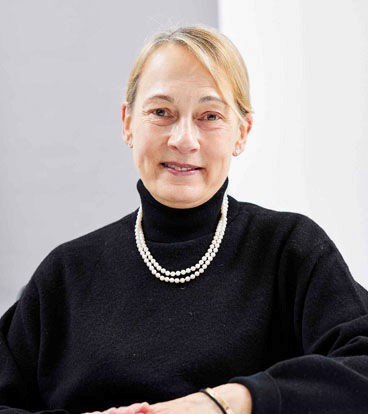 Melanie Gee
Chair
Melanie Gee is Chair and joined the Board in June 2019. Melanie has over 30 years financial advisory experience in executive positions in investment banking, advising clients across a broad range of sectors and geographies. Melanie also has extensive Non-Executive experience, having spent eight years in Non-Executive Director roles for three FTSE100 and 250 companies where she has served on numerous committees.
She is a Senior Adviser at Lazard & Co Ltd, having joined as a managing director in 2008. Formerly, Melanie spent 25 years with SG Warburg & Co Ltd and then UBS. Melanie is a Non-Executive Director at Standard Life Aberdeen where she sits on the Nomination & Governance; Audit; and Risk and Capital Committees and is the Non-executive Director with responsibility for bringing the employee voice into the Boardroom. She was previously a Non-Executive Director at Standard Life plc, prior to its merger with Aberdeen Asset Management plc.
Melanie was also a Non-Executive Director of The Weir Group PLC from April 2011 to September 2017 and of Drax Group PLC from January 2013 to April 2016. Melanie sits on an advisory group for a European family office and is Chairman of Ridgeway Partners Holdings Limited, a search firm. She was an alternate member of The Takeover Panel – LIBA (CFC) between 2006 and 2013.
Importance of contribution
Melanie brings extensive non-executive experience in FTSE 100 and 250 companies, giving her an in-depth understanding of governance requirements and an understanding of how to build and maintain a highly effective Board as Chair of the Board and Nomination Committee. Her financial advisory experience is highly relevant to effective oversight of the Company's investment and stakeholder strategies.
Date of appointment
4 June 2019
Committee Memberships
Nomination Committee
Remuneration Committee