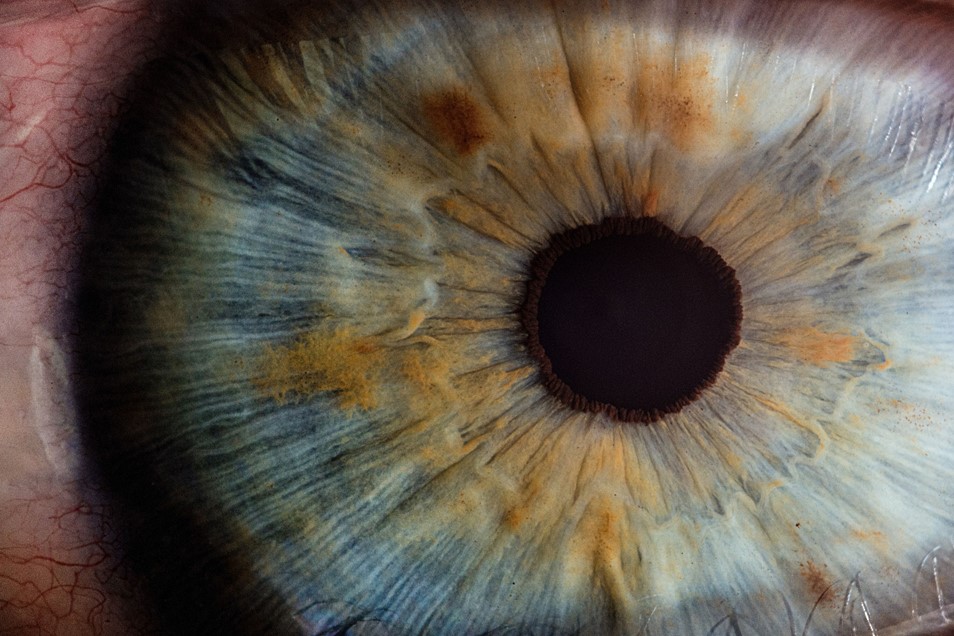 Syncona founded Gyroscope in 2016 to explore the convergence of advancements made in the understanding of the complement system's impact on eye disease, specifically dry age-related macular degeneration (AMD). Syncona supported the company through its operational and clinical development as it transitioned into a clinical stage business, and advanced its lead programme, GT005, through Phase I/II trials.
In December 2021, Syncona announced the sale of Gyroscope to Novartis in a transaction worth up to $1.5 billion, with initial proceeds delivering £326 million to Syncona, a 2.9 multiple of cost and a 50% IRR.
The science
Syncona was introduced to Professor Sir Peter Lachmann at the University of Cambridge in September 2015. Sir Peter, who sadly passed away in December 2020, was one of the world's leading researchers in a part of the immune system called the complement system. The complement system is a series of proteins that circulate in the blood and have a 'first responder' role in the body's immune defence. The main focus of his work was a particular protein in the system called complement factor I (CFI), a natural regulator of this immune response. Sir Peter had for many years considered CFI as a therapeutic anti-inflammatory, but had not been able to test this thesis because of the technical difficulty of manufacturing this protein at scale.
Connecting the science with the commercial opportunity
One of the largest unaddressed healthcare markets is for a disease called dry age-related macular degeneration (dAMD), which is the world's leading cause of blindness. The disease is characterised by a growing area of dead retina which impairs vision and eventually progresses to blindness. In 2006, an antibody therapy called Lucentis was approved for a sub-set of the disease called wet-AMD, with overall sales reaching $4.3 billion by 20141. The dAMD market had the potential to be larger, accounting for 85-90 per cent of AMD cases. Subsequent to Lucentis' approval, various genome-wide association studies (GWAS) showed that genetics play a major role in determining the risk of dAMD. These studies linked proteins in the complement system to dAMD, which suggested that the body's 'first responder' system in some incidences could erroneously identify the retina for destruction, killing these cells and leading to progressive debilitating blindness.
Further research into these genetic studies led Syncona to Newcastle University and Professor David Kavanagh, who had extensively studied the genetics of CFI in dAMD. His insight demonstrated that whilst mutations that caused patients to have low natural levels of CFI were rare, they were incredibly impactful to driving dAMD and, coupled with Sir Peter's biological insight, confirmed CFI to be the favoured protein target in the complement system to addres the disease. However, the protein could not be made and if it could be made, it would require regular injections directly in the eye, which, whilst justified by the severity of the disease, would not be welcomed by patients.
Syncona's deep expertise in gene therapy provided the solution. If CFI could be formatted as a gene therapy, the genetic code could be delivered into the body, so it could be made naturally, thereby removing the need for regular injections. This format also allowed for direct injection to the site of the disease, the retina, maximising its impact whilst also preventing the complement system from being weakened elsewhere in the body.
Building Gyroscope
Gyroscope was founded around this conceptual insight in 2016. In advance of Gyroscope's official launch in May 2016, Syncona initiated preparatory work in the lab of Robert MacLaren (Professor of Ophthalmology at the University of Oxford and founder of Nightstar). Syncona also quickly initiated work on manufacturing, with Syncona's CIO Chris Hollowood closely involved with the early operational development of the company as its Chair. The early momentum that was driven in advance and through the launch of Gyroscope enabled it to establish a first mover advantage with high barriers to entry for competitors, positioning the company well to capture greater value in the event of clinical validation.
Syncona recognised the importance of finding a safe injection mechanism for Gyroscope to scale delivery to a large population with a disease such as dAMD. Syncona saw an opportunity in the Orbit subretinal delivery system device developed by Janssen Biotech, which was originally designed to precisely and safely deliver a cell therapy to the subretinal space. Syncona acquired the device from Janssen in 2018 so that it could be repurposed for gene therapy by Gyroscope, and following it being sold to the company in 2019, this provided Gyroscope with a world class delivery system which could safely deliver its gene therapy to the subretinal space and provide further competitive advantage.
With the lead programme, GT005, now moving towards the clinic, attention turned to building Gyroscope's management team. This led Syncona to Khurem Farooq, who at the time was SVP of Opthalmology at Genentech, one of the world's leading biotech companies. Khurem joined as CEO in 2019 and quickly made an impact, further strengthening the executive team and scaling the business for clinical development. Key senior hires were also made by the company, including Nadia Waheed as CMO in early 2020, who we worked with to develop Gyroscope's clinical strategy and interpret the emerging clinical data.
Proof of concept
In Q1 CY2021 the first pharmacodynamic data from GT005 was reported, providing, in Syncona's view, strong evidence that it was successful in down-regulating the complement system. This conviction was further validated in September 2021, when one of Gyroscope's competitors in the space, Apellis, reported its results for two Phase III studies in pegcetacoplan, a small molecule complement C3 inhibitor being trialled in dAMD. Syncona believed that the results represented the strongest clinical evidence produced to date linking modulation of the complement system with arresting the progression of GA, which is an advanced form of dAMD. In Syncona's view, this significantly de-risked Gyroscope's lead programme. In addition, Syncona believed that GT005 had a key advantage over the Apellis programme, given its status as a one-time gene therapy and its employment of a natural regulatory protein to dial down the inflammatory response endogeneously.

Click on the timeline above to see full size
Funding the company to deliver on its potential
Syncona led Gyroscope through its Series A and B financings, and in March 2021 invested alongside external investors raising $148 million in a Series C financing. In April 2021, Gyroscope launched an IPO, but against a highly volatile market backdrop decided not to proceed and in November 2021 attracted further external validation via an investment of up to $60 million from Sanofi. This investment underlined the ongoing interest in Gyroscope from pharmaceutical companies, including Novartis, who initiated discussions with Gyroscope concerning a possible acquisition of the company. The sale was announced in December 2021 and completed in February 2022.
The sale completed a six-year journey for Gyroscope, with the company developing from an idea in 2015, through to its sale in 2022, in a transaction which was at the time the fourth largest UK biotech exit of all time.
References
1 - https://info.evaluategroup.com/rs/607-YGS-364/images/wp15.pdf - page 42