We found leading life science companies in partnership with world class academics by identifying exceptional science that can deliver dramatic efficacy for patients and around which we can build a company with a long-term opportunity to take products to market.
This approach means that when we make an initial investment, we generally set up the company and put in place the team, processes and infrastructure. Our strategy is to hold significant ownership positions in our companies and, importantly, work in partnership with them as they scale, actively driving business strategy. We typically have at least one Syncona representative on our companies' boards.
This approach means that we are well positioned to make a difference as a responsible investor and partner for our portfolio companies. We aim to help our companies enhance their positive impacts, and particularly to set the right culture, values and processes to help the businesses to follow a sustainable path over the long term. We also encourage portfolio companies to share sustainability best practices.
We support our portfolio companies to establish guiding principles and policies for sustainability, and ask them to report to us on their progress in implementing and applying them. During the 2021/2 financial year, we engaged with our portfolio companies to implement our Responsible Investment Policy. The output of these discussions has been positive, with companies in many cases already actively prioritising sustainability issues and showing a willingness to improve their sustainability reporting in line with Syncona's expectations. We are also committed to aligning our investment approach with global standards, and were happy to announce in October 2021 that we had become a signatory to the UN Principles for Responsible Investment (PRI). More information on the PRI can be found here, and the six Principles are set out below.
Principle 1
We will incorporate ESG issues into investment analysis and decision-making processes.
Principle 2
We will be active owners and incorporate ESG issues into our ownership policies and practices.
Principle 3
We will seek appropriate disclosure on ESG issues by the entities in which we invest.
Principle 4
We will promote acceptance and implementation of the Principles within the investment industry.
Principle 5
We will work together to enhance our effectiveness in implementing the Principles.
Principle 6
We will each report on our activities and progress towards implementing the Principles.
Syncona is committed to
A responsible investment process
Integrating sustainability issues into our investment and management processes, with the right culture, values and expectations for sustainability set at the beginning of the investment process.
Find out more
Being a responsible partner for our portfolio companies
Supporting each portfolio company to establish appropriate governance and monitoring processes for their sustainability performance, to ensure the most relevant sustainability issues are taken into consideration at each stage throughout a company's lifecycle.
Find out more
Interview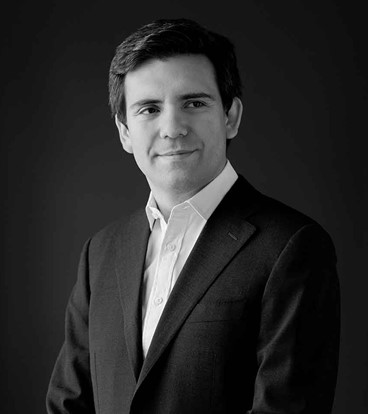 Gonzalo Garcia
Syncona Partner and Sustainability Committee member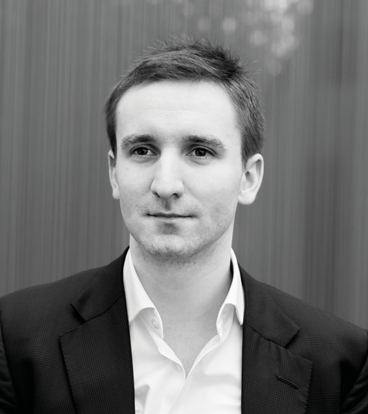 Alex Hamilton
Syncona Partner and Sustainability Committee member
Engaging with our portfolio companies on sustainability
Q. Why do you think it is important for Syncona to engage with its portfolio companies on sustainability issues?
AH: Sustainability is about how a company decides to engage with the wider world beyond a narrow focus on its financial performance. By definition, it's an area that requires collaboration and reflection to land upon the approach that the company wants to take. When we started our sustainability work, we felt strongly that the Syncona approach to sustainability needs our portfolio companies to understand what we're aiming for and that they're a big part of achieving it. Ultimately, everything we do is about our portfolio companies and so we've focused on developing an approach that aims to enable them to become better companies.
GG: The world we're in is changing, and the idea that companies' performance and success can be measured purely by the bottom line is out of date. Our responsibility in the corporate world is broader than that and includes a duty not just to our shareholders, but to all our stakeholders and to society at large. Sustainability lies at the heart of this, ensuring companies have a long-term place in a better future. At Syncona, we feel it is our duty to work with our portfolio companies and empower them in this mission; after all, their success is our success.
Q: Can you talk us through Syncona's approach to rolling out its Responsible Investment Policy?
GG: Our entire approach to building companies centres on partnering with founders and academic institutions, and rolling up our sleeves to work alongside them day-to-day. When it comes to rolling out our sustainability policies, we think about them in exactly the same way – we bring our thinking, provide relevant materials and resources, and let our companies guide us as to what initiatives make the most sense in their specific context. It's all about hearts and minds.
Q: What has the reaction been from the portfolio companies that you have engaged with?
AH: Universally positive. We've actually been surprised by the extent to which they've engaged with us on this. Nobody views it as, or wants it to be, a box-ticking exercise; everyone has thought about it as an element of building the culture of the company and how they can leverage it to become stronger, better companies.
GG: Very positive indeed. The company management teams all broadly believe in what we're trying to achieve, and so much of the discussion to date has centred on how best to operationalise the relevant policies to maximise impact, rather than on the overarching need for them.
Q: Are there any focus areas where you have been pleasantly surprised by the work already being done by portfolio companies?
AH: I think the strongest work, and most proactive engagement, has been on what we refer to as 'diversity and inclusion'. My concern was that it's a bit of a limited term and can be interpreted as a strict monitoring of certain characteristics, with best practice being defined by hard rules. We didn't want to go down that route as our companies need to solve matters for themselves in their local situations, what are the social issues that are most important to them and how they can use those opportunities to become better, in every sense of the word. I was really pleased by how much our companies care about creating opportunity, driving equality, and enabling social change for the better – they just need to have their own tailored ways of going about it, and I think they really understood that.
Q: Are there any reflections you have so far from this process?
AH: We felt strongly that while we need to drive this process, it shouldn't be perceived as a top-down imposition. Instead, the aim is to embed thinking within the portfolio companies that causes them to go beyond the narrow focus on the day-to-day, and reflect more broadly upon why companies exist and what they're for, and how we can create and grow them in better ways. While there is, by necessity, a reporting burden for them, the reporting itself is not the primary purpose of the sustainability work – it's about building better companies.
GG: I think the journey has reaffirmed our ongoing view that a collaborative, partnering approach to these topics is the way to go. It has also highlighted the importance of helping our companies through some of the less familiar aspects of sustainability, such as environmental concerns, and providing them with access to the necessary resources. These aspects of our approach I think have gone a long way toward ensuring our companies view this as an opportunity to grow, rather than as a constraint. Hopefully successful long-term implementation will now follow.
"In my view the first step towards ensuring sustainability is acknowledging the starting point, warts and all" – Alex Hamilton

"The world we're in is changing, and the idea that companies' performance and success can be measured purely by the bottom line is out of date" – Gonzalo Garcia