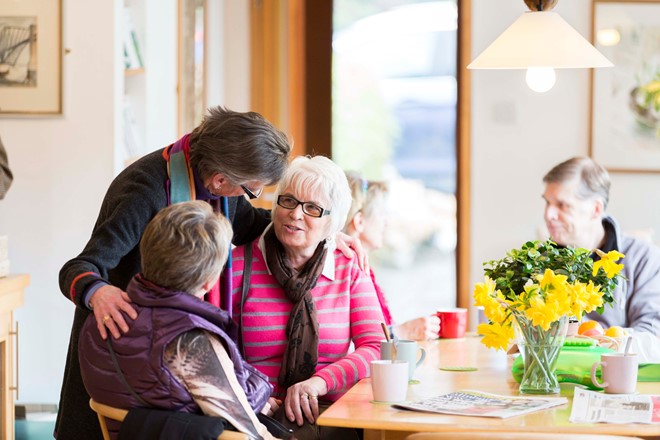 The largest part of our donation goes to the Foundation, which supports a range of charities, the majority of which focus on seeking treatments for or supporting patients with disease. In addition to this, the Syncona Investment Management Limited team directly support a number of other charitable partners.
Each year, Syncona provides a significant level of philanthropic funding to The Syncona Foundation and The Institute of Cancer Research (ICR); charities which have ambitions aligned to our vision to deliver transformational treatments for patients and through which we believe we contribute to the wider healthcare ecosystem. The 2021/2 financial year was the final year in which the two charities were funded separately by Syncona, with donations to the ICR from 2023 onwards to be made through the Foundation. Focusing all our donations via the Foundation will enable a more holistic view of the charities that can benefit from our support and will maximise the impact of our funding.
As part of that support individual members of the Syncona team work closely with a number of the charities.
Donation figures
0.35%
Of NAV to Syncona Foundation and ICR
£4.2m
Donated to charity this year
£40.6m
Total donations to charities to date
Our 2021/2 financial year donation will be £4.2 million to the Foundation and ICR, bringing our total donations to charity since 2012 to £40.6 million. The Foundation typically provides funding to its charitable partners on an unrestricted basis, which gives charities the freedom to deploy money into the places they believe it can have the most impact.
In addition to support provided to The Syncona Foundation charitable partners, the team also provides direct support to our diversity and inclusion initiatives FastFutures and The Windsor Fellowship. FastFutures receives a donation of £25,000 to provide scholarships for learners in their 12-week development programme, with 13 Syncona team members also providing mentorship to 30 FastFutures programme participants in the 2021/2 financial year. Through The Windsor Fellowship, we sponsor one PhD student per year in a STEM subject, with participants spending 6-months after their third year of study as an intern at Syncona. This will include one day a week as paid 'write up time' to help them complete their PhD, with Syncona's first intern, Winnie Ntow-Boahene, completing her six month internship in March 2022.
More information on our work with these partnerships can be found in our Sustainability Report.