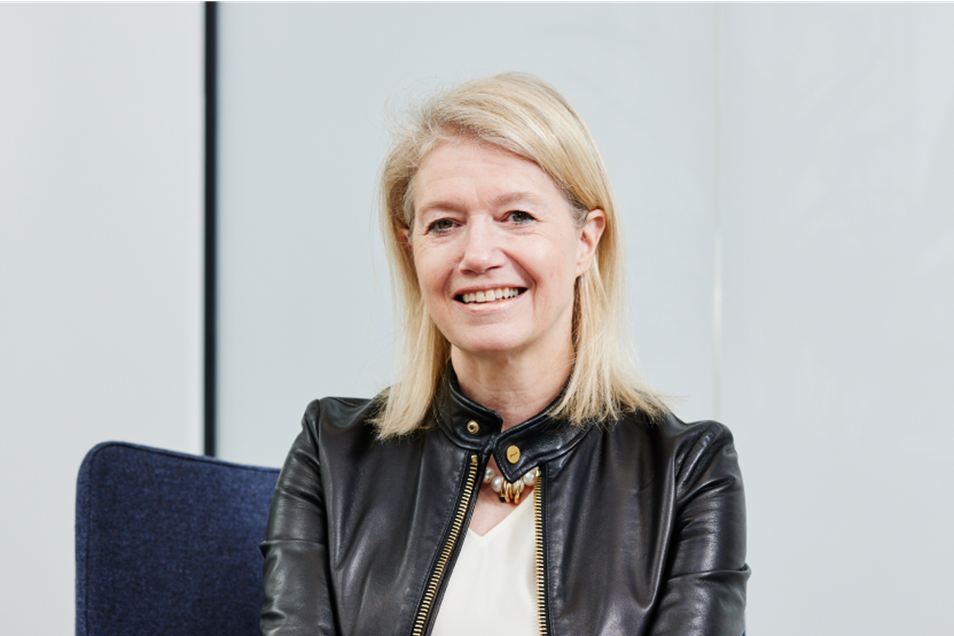 Fiona Langton-Smith is the Chief Human Resources Officer (CHRO) of Syncona. She has over 20 years' experience in human resources leadership across the biotechnology and process engineering industries, and joined Syncona in April 2021. Since that time she has been working with Syncona's management team to understand how the company can leverage its structure and operational processes to prepare it for the next phase of its growth.
Q: Since you joined at the start of April in 2021, what are the key strengths of Syncona which have really stood out to you?
Syncona has three key, critical and unique strengths; curiosity, platform and timing.   Curiosity; at the heart of everything we do is a constant and consistent drum of enquiry that can be articulated as 'relentless curiosity'.  This sits at the heart of our identity and the values of the entire Syncona team. Platform; over the last ten years Syncona has built a world class cross-functional team, who are dedicated and motivated to source great scientific ideas and to build out investment theses to bring these ideas to life with a focus on bringing therapies to patients who need them. This is the springboard to our third strength, timing; we are now poised to scale for growth and have the perfect jumping off point to deliver on the next decade of our growth cycle.  We are taking the time to understand our unique skills, call out our philosophies, hone our operating practices and bring in complementary skills to deliver on our ambitious plans – these are genuinely exciting times. 
Q: What have your priorities been over the past eighteen months and what are they going forwards?
Since joining the team I have been understanding who we are at our core and what makes Syncona a great place to work by digging into our culture and how that presents itself through operations.  Culture drives strategy so it is key to know what drives us today, as it will underpin what drives us tomorrow.  Secondly, we have been building clarity and structure into the design of the organisation so the team more clearly understand their accountability, the accountability of adjacent teams and how to work together to develop their career at Syncona.  Thirdly we have been strengthening and simplifying our core philosophies and processes at the Syncona Investment Management Limited (SIML) level so we are practising what we preach when building and supporting our investments in new companies. 
Going forward I will be focusing on supporting the new portfolio companies by helping to progress the work of our new cross functional 'Launch Team' – which has been formed to drive and support the creation and development of new companies and establish a set of Syncona best practices that a portfolio company can leverage.  We are also adding to the support that we can provide portfolio company management teams via our Advisory Group and I am representing the importance of people and culture in that team of experts.
Q: How is the structure of the Syncona team changing?
I am focused on ensuring that the organisation is structured to enable the investment team to work in a way which makes the best use of their skills and experience. A key part of this is how we can focus expertise to support our portfolio companies. We have done a lot of work to understand the operational gaps that exist in an early-stage portfolio company, and to develop an overarching launch protocol which can be systematically rolled out across our portfolio. We want to ensure we build a strong culture at the early stages of our new companies and balance energy spent on science, capital, people and execution which means engaging with the new teams as early as possible.   If we equally focus across all four areas from the very earliest decisions, we can build better, faster and mitigate risk.  By truly working as project teams including the investment team, HR, finance, execution, legal and corporate affairs, we can ensure we give these companies a stable operational base from which they can grow and work towards delivering exceptional therapies.
Our Launch Team is complemented by our Advisory Group, which includes team members Lisa Bright and Gwenaelle Pemberton. They act as important sounding boards for the investment team, drawing on their years of commercial and regulatory experience to help the investment team to better unpick key issues with prospective investments or within the current portfolio. As an example, Gwenaelle was closely involved in our acquisition of Applied Genetic Technologies Corporation (AGTC), bringing her experience to bear on the regulatory environment for the company and supporting what we believe to be a very exciting investment for Syncona.  The impact of the Advisory Group has already been terrific and we look forward to building to this function moving forward. 
We are also focused on ensuring we have the right structure in place for the investment team itself. Over the last 18 months we have reviewed our team structure and following feedback have introduced hierarchy into a formerly flat structure by promoting Ed Hodgkin, Elisa Petris and Magdalena Jonikas. These senior members of the investment team now have increased responsibility in leading new investments, which will free up time for senior management to focus on discovering world-leading science, managing existing portfolio companies and guiding over-arching capital allocation decisions.
Q: When you speak to someone who is looking to join Syncona, what are the driving factors for them joining Syncona?
Syncona is a company that people are really excited to join because our offering is not just investing – it is creating, building, and scaling companies over a long period of time. So, we attract a lot of people who are passionate about making patients' lives better by taking a drug all the way from scientific thesis to patient.
Our curiosity, the platform we have developed, our world-class team and the timing of our ten-year anniversary have provided a real opportunity to consider where we are as an organisation, and frankly this is an organisation at a very exciting moment where we are poised for growth. Fundamentally I think in many ways it sells itself.
Q: What qualities do you look for when hiring someone to join the Syncona team?
For the investment team, we are hiring from a very small, narrow field of people which can bring its challenges. I would prioritise creativity and a strong sense of purpose as key qualities we look for, as well as a good sense of humour, which is critical in a pressurised environment and foundational for a great culture to thrive. It is really important that they understand we are a team and we work together to achieve our full potential. The qualities we look for are not easy to screen for which is why we have multiple rounds of interviews and although it may appear laborious at the time it is definitely worth it - ultimately we are a people business, and our team is our greatest asset.