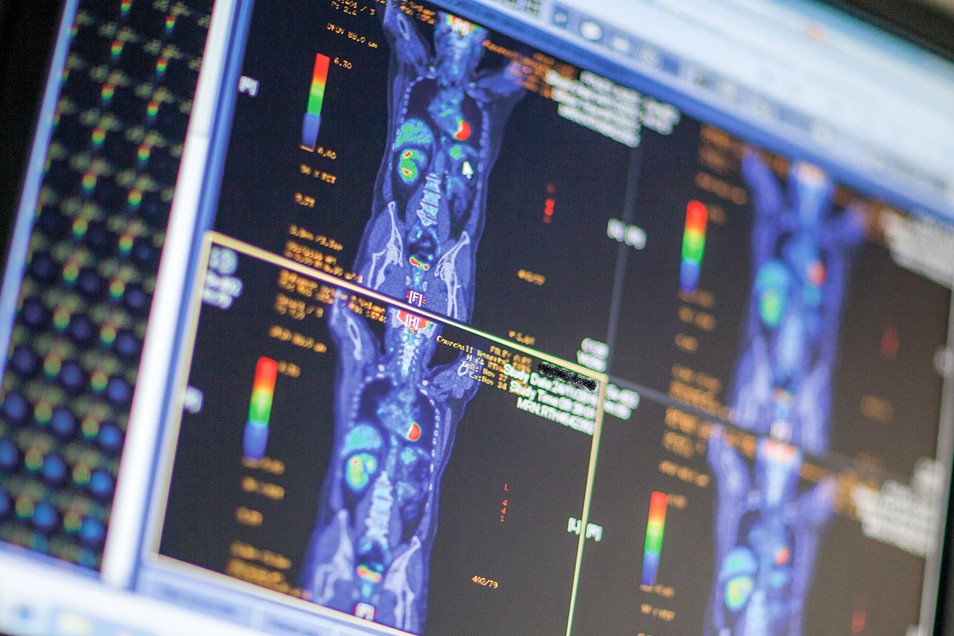 Axumin, Blue Earth Diagnostics' lead product, is an imaging agent used to detect the site of biochemical recurrence in prostate cancer patients, a significant unmet need.
Prostate cancer is the most common cancer in men in the United States, with around 160,000 new cases each year. Most patients will be considered cured after initial surgery or radiotherapy, however one third of these patients will experience a recurrence.
The first indication of recurrence is rising levels of a marker called a Prostate Specific Antigen ('PSA') in the patient's blood. At this point, the doctor and the patient will know that the cancer has returned, but they will not know where. This is crucial information for determining the best management option for the patient and may provide another opportunity for a potential cure.
Conventional imaging has low effectiveness at this point, only finding the recurrence approximately 10 per cent of the time. For the remaining 90 per cent of cases, patients and their doctors have no choice but to wait for the site of the cancer to be evident or to select a treatment based on the most likely site for the recurrence.
Axumin allows the effective detection of recurrent tumours by using a synthetic amino acid which is injected into the patient and actively transported into the cancer cells to effectively 'light up' the site(s) of recurrence. Patients then undergo a sensitive PET (positron emission tomography) scan which can visualise Axumin within the cancer cells, enabling the tumour to be located. Axumin is able to identify the location of the recurrent prostate cancer 40-85 per cent of the time, a significant improvement over the current conventional 'standard of care' imaging. This information from the Axumin scan allows the doctor to select the most appropriate treatment for each individual patient, offering them the best chance of a successful response to that treatment.
Axumin in practice: patient case study
Conventional imaging showed a negative result when seeking to locate this cancer. However, when screened with an Axumin PET scan, a recurrence of the patient's prostate cancer was identified in a lymph node in the pelvis.
Rather than select radiotherapy treatment for only the prostate bed, the patient's doctor was able to use the results of the Axumin scan to target the treatment to also focus on this lymph node. In this case, Axumin helped to ensure all the recurrent cancer was treated in the most appropriate way.